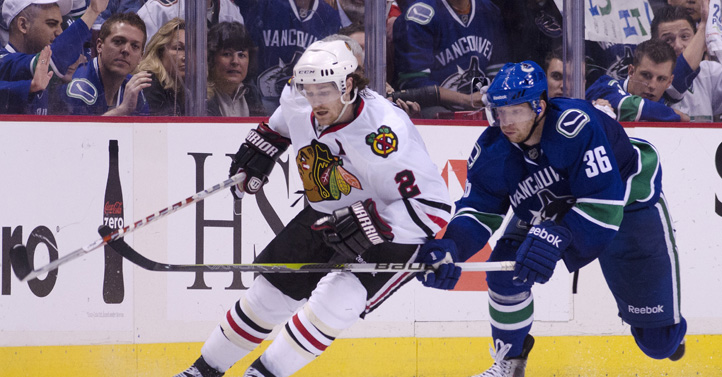 Whatever the 2011-2012 season will be, it starts tonight in Dallas.
The Hawks fly in slightly banged up, slightly off-kilter, but there's a good six months to go to sort all of those out. The particulars are that Dave Bolland and Ben Smith are out tonight, Bolland may make an appearance tomorrow. The buzz is that the Hawks will just dress seven defensemen and not play any as a forward, so Jamal Mayers and Rusty Olesz will get to meet a bunch of teammates tonight as they rotate who skates with them.
As for the opponents, the Stars have a couple injury worries themeselves. D-men Adam Pardy and Nicklas Grossman are out for the weekend, and Adam Burish will miss tonight's game but probably play tomorrow. Other than that, the Stars are pretty much full-strength.
Which isn't much. This team lost Brad Richards and hasn't done anything to replace him. They brought in checking center Vernon Fiddler, and a scoring winger in Michael Ryder, but they won't do nearly enough to replace what they lost. Yes, this was a team that finished right behind the Hawks last year, and should have finished ahead. But they sort of fluked their way to that behind some wonderful goaltending in the beginning of the year.
A player to watch is Loui Eriksson. He plays Patrick Sharp's game, though with the consistent defensive responsibility that Sharp didn't always have last year. He floats to the open areas and has a wicked release. But without Brad Richards to find him we'll have to see if he's as effective. All-time annoying French dude Mike Ribeiro is another guy who always seemingly dents against the Hawks.
As for the men who will be in white tonight, the Patrick Kane at center experiment continues. Hopefully, the potential that he and Marian Hossa showed together will overshadow whatever problems Kaner might have in the faceoff circle or below his own goal line.
Coach Quenneville also is still intent on mixing Mentos and soda by playing Duncan Keith and Nick Leddy together, even though they keep giving up breakaways against as they stare at each other in the same vain you stare at your roommate about who's getting the dishes tonight. Hopefully this will get fixed.
Life has meaning again, there's hockey to be had.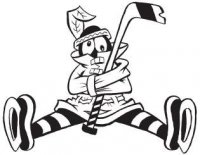 Sam Fels is the proprietor of The Committed Indian, an unofficial program for the Blackhawks. You may have seen him hocking the magazine outside the United Center at Gate 3. The program is also available for purchase online. Fels is a lifelong 'Hawks fan and he also writes for Second City Hockey .