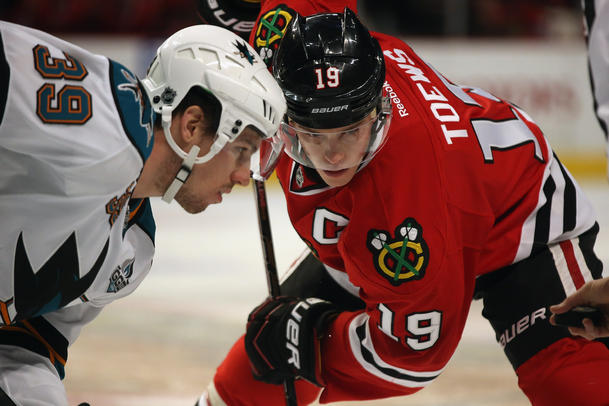 On Mondays, a lot of media outlets release their weekly Power Rankings. These numbers aren't really designed to hold up to any type of scrutiny, but rather are just posted to gin up controversy and to generate page views for whatever site is posting them.
This week, the picks are pretty straightforward it seems. ESPN once again has the Chicago Blackhawks atop the list, with the Pittsburgh Penguins picking up steam and the Anaheim Ducks dropping a slot because of their lack of success against the Detroit Red Wings. NHL.com has the Penguins atop the heap, with the Blackhawks in the runner up spot. The Hockey Writers also got into the act, with the Pens and Hawks as 1-2 as well, with the Montreal Canadiens in the third slot ahead of the Ducks.
Whether or not the rankings are accurate is a matter of interpretation left up to the minds of hockey fans across the league, but might we offer a suggestion to those who choose to publish these lists. Instead of focusing on which team is the best in the NHL, why aren't these outlets publishing two separate lists for the Eastern and Western Conferences?
Yes, it may seem trendy to say that the team that has won 12 straight games is the best in the league, but considering that they are only playing teams within their own conference, how can anyone make a claim to make an accurate judgment based on the limited information that we are able to glean from a condensed schedule?
It may seem foolish to ask for a bit more intellectual rigor from something as trivial as power rankings, but if websites are going to continue to do them, then they might as well do them right.