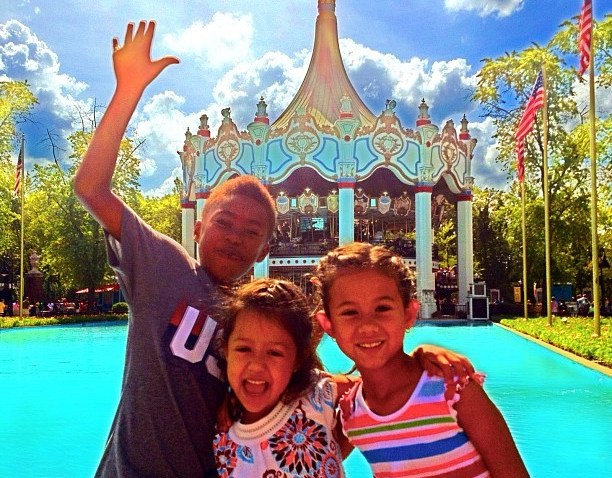 The 2014 Winter Olympics in Sochi, Russia are drawing ever closer, and as such the teams who will be competing overseas are making the final preparations to announce their rosters ahead of the January 7th roster deadline.
With that in mind, we are going to take a look at the members of the Chicago Blackhawks who have the best shot at representing their countries, as well as some of the surprise additions that could make the Hawks' Olympic contingent even bigger.
We've already hit Sweden, Czech Republic, and Slovakia, so today we're going to shift our focus to North America and go through Team Canada.
Forwards:
The Blackhawks have three players who are absolute no-brainers to play in Sochi. One is Marian Hossa, who is arguably Slovakia's best player. Another is Patrick Kane (sorry for the spoiler alert), who is arguably Team USA's best player.
The third player is captain Jonathan Toews, who may not be the best Canadian player but is without a doubt a key component for a team that will be looking to win back-to-back gold medals after knocking off the US in overtime in Vancouver in 2010. Toews was a huge part of that victory, being named the tournament's most outstanding player and really cementing himself as one of the rising stars of Canadian hockey.
Another Canadian who could very well be making his first trip to Sochi in 2014 is Patrick Sharp, who has 22 goals and 19 assists in 41 games for the Hawks this season. He has been red hot as of late, scoring 12 goals in the month of December and serving as the lynchpin for arguably the best line in the NHL along with Toews and Hossa.
There is a serious argument to be made that Sharp not only deserves to be on the Canadian team, but also should be a linemate with Toews in the top six. The chemistry the pair has is unreal, with Toews' ability to win puck battles and to facilitate offense with quick passes combined with Sharp's nose for when to break forward on the rush and his lightning quick wrist shot and soft hands.
At this point, it's probably about a 75% chance that Sharp will skate with Team Canada.
Defensemen:
The Blackhawks could have a duo of Swedish defensemen heading over to Russia, but they could also once again have two Canadian defensemen as well, as both Duncan Keith and Brent Seabrook have a really good shot at being named to Canada's roster.
Keith is just about a rock-solid lock to make the club, with his nearly point-per-game average and his outstanding power play ability. Keith also has the speed and intelligence necessary to play on the bigger ice that Olympic competition provides, and his defensive acumen has been enhanced this season by the fact that his playing time has continued to go down as Joel Quenneville has developed more trust in his other two defensive pairings.
As for Seabrook, his candidacy is much less certain, but through no fault of his own. Seabrook made the Olympic team in 2010, and is making a strong case this year with four goals and 24 assists for the Blackhawks. Unfortunately for him, youngsters like PK Subban and Alex Pietrangelo, along with more established hands like Shea Weber and Jay Bouwmeester, also warrant serious consideration for a spot on the team, so Seabrook might be squeezed out because of the depth of the roster.
If we had to guess, we'd put Seabrook's odds at about 65-35 of making it, with Keith as about a 99% favorite to make it, with a slight 1% chance that Steve Yzerman screws up and doesn't invite him.
Goaltenders:
Injuries and Father Time have conspired against Team Canada's goaltenders a bit this season, as Corey Crawford and Roberto Luongo have both suffered lower body injuries, and Martin Brodeur is seeing his playing time being eaten into by Cory Schneider in New Jersey.
Focusing on Crawford specifically, his injury pretty much ended all chance that he had of being selected to Canada's roster. He was playing well enough at the time to warrant a slot, albeit not the starting one, but with his return seemingly imminent, there is still a chance he could be called upon to be a reserve for the squad.
Team Canada's roster will be announced on January 7th.