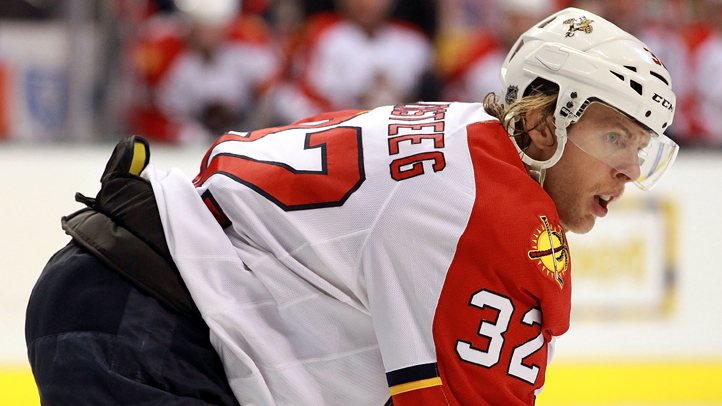 The Chicago Blackhawks beat the Phoenix Coyotes in a shootout on Thursday night at the United Center for their fourth consecutive victory, but just as the last of the fans left the building, the Hawks made even bigger news off the ice.
The first salvo came when the Hawks announced that they had traded Jimmy Hayes and 2010 first round pick Dylan Olsen to the Florida Panthers in exchange for former Blackhawk Kris Versteeg and prospect Philippe Lefebvre.
Then, GM Stan Bowman announced that the Hawks would be placing forward Michal Handzus onto Long Term Injured Reserve, which means that his salary cap hit will not count against the Hawks' cap until he is activated off of that list.
Finally, the team finished their moves off by demoting both Jeremy Morin and Adam Broadhurst (who had just been called up to the NHL roster earlier on Thursday) back down to the Rockford IceHogs.
"We are excited to bring Kris back to Chicago and are pleased to add a player with his experience and versatility to our lineup," Bowman said in a statement. "Kris is well respected within our organization and will be able to make a seamless transition to our team because of his familiarity with many of our players and with Coach Quenneville. This move strengthens our team depth and Kris' skill is a great complement to our current roster."
Versteeg has two goals and five assists this season in 18 games, and is expected to join the team for their practice on Friday.