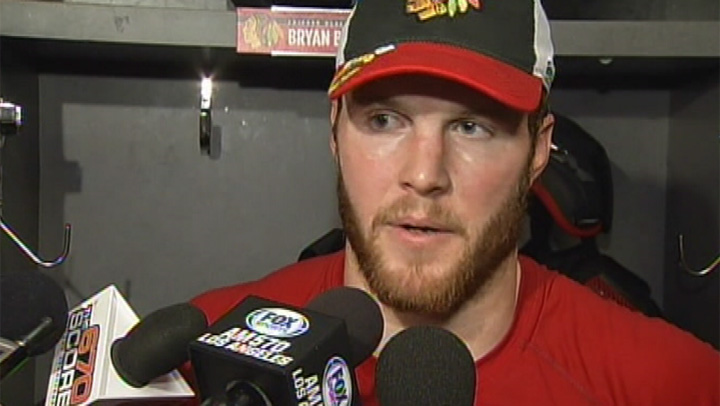 After activating Bryan Bickell from the injured reserve list Monday, it was assumed that he would travel with the Chicago Blackhawks to Nashville for their game with the Predators on Tuesday night, but it wasn't clear whether or not he would play.
That news ended up coming down after the team's morning skate in the Music City:
Bryan Bickell will play tonight for the #Blackhawks. — Mark Lazerus (@MarkLazerus) December 17, 2013
Bickell, who has missed the Hawks' last 14 games, suffered a lower body injury when he crashed into a goal post against the Colorado Avalanche in mid-November. Before the injury, Bickell had five goals and an assist in 22 games with the Blackhawks this season.
With his re-insertion into the lineup, head coach Joel Quenneville has an interesting decision to make in terms of who Bickell and Andrew Shaw will skate with on the third line. Kris Versteeg has done well in second line duties, but Brandon Saad has also shown a lot of ability there, so it'll end up being a matter of which player Quenneville feels better compliments Bickell's physicality on that line.
In any case, Bickell's return is great news for a Hawks team that had to deal with a spate of injuries to forwards in recent weeks. Hopefully with Bickell back we won't be seeing the dreaded "Sheldon Brookbank at forward" experiment any more, and guys like Patrick Kane and Patrick Sharp won't have to be double-shifted to compensate for having a plodding blue liner posing as a forward.