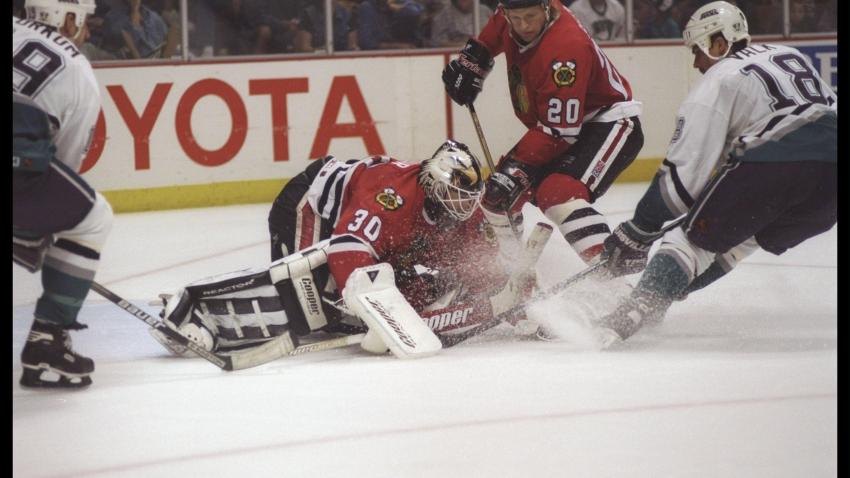 A former Blackhawk's standout has made it to the Hall of Fame.

All-Star Ed Belfour made it in his first year of eligibility. He's joined by Doug Gilmour, Mark Howe and Joe Nieuwendyk who also entered this year.

The induction ceremony will be held on Nov. 14. More from the Associated Press:
Belfour, a two-time Vezina Trophy winner as the league's top goalie, posted 484 wins — third on the NHL career list — and 76 shutouts during a 17-year career during which he played for Chicago, San Jose, Dallas, Toronto and Florida.

"It is hard to put into words what this means to me," Belfour said in a statement issued by the Stars. "I would like to thank all of my teammates and people along the way who helped me achieve my hockey dreams."

Belfour, whose distinctively decorated facemask earned him the nickname "Eddie the Eagle," won a Stanley Cup with the Stars in 1999. He also was the Calder Memorial Trophy winner in 1991 as the NHL's top rookie.
Copyright AP - Associated Press