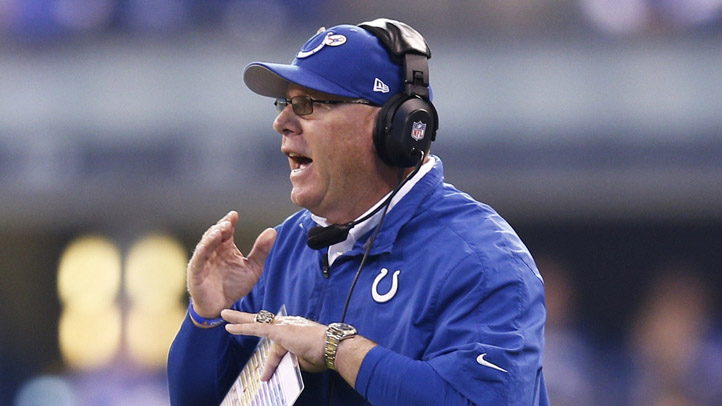 Though they haven't made any official confirmations, the Bears are reportedly down to three candidates in their head coaching search.

Bruce Arians, Darrell Bevell and Marc Trestman are all in the running to replace Lovie Smith.
The interesting part with Trestman is that Fox analyst Jimmy Johnson reported Trestman had the job on Friday. Trestman set the record straight, as the Bears still had interviews to do. Trestman reportedly returned to Halas Hall for more interviews on Monday.

"Great guy. Player friendly," former Bears running back Garrett Wolfe said Monday.

Wolfe played for Trestman in the CFL said he was "honest and forthright" and "very detailed oriented," adding that Trestman's 20 years of coaching experience in the NFL is enough to take the next step as head coach of the Bears.
Bevell is the offensive coordinator in Seattle, and was freed up for interviews when his team lost in the playoffs on Sunday. According to the NFL Network, he will return to Halas Hall on Tuesday.
The Chicago Sun-Times is reporting Colts offensive coordinator Bruce Arians is the other candidate. He filled in for Colts head coach Chuck Pagano as he battled cancer this season. However, he is a hot candidate, and the Bears may have to fight with other teams if they want to hire him.
Copyright FREEL - NBC Local Media