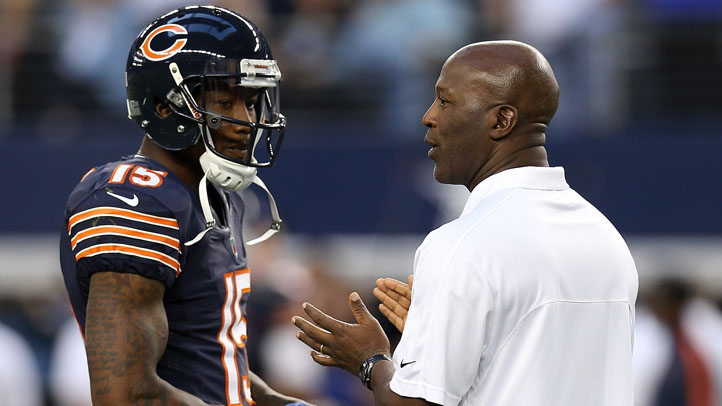 Lovie Smith's firing from the Chicago Bears after nine seasons wasn't welcome news for everyone. His players took the news hard.

Since Smith had been around the Bears for so long, he was the only coach for many players. He was well-liked by the players, and they weren't happy to hear of his dismissal.

Quarterback Jay Cutler was in Denver for a coaching change and understands the business side of football.

"I think Phil and George and everyone involved, they're going to do whatever's necessary offensively, defensively, special teams wise to put a good product out there next year to make this team they can make it," Jay Cutler said.

But other Bears took the news much harder. Devin Hester said Smith's ouster has him considering leaving football.

"I don't even know if I want to play again," Hester said. "That's been something on my mind for two years. It's not (much fun for me anymore). I've got my workers comp papers in my pocket. We'll see how I feel. I'm going to go home and talk to my wife and talk to my family and see where we go from there."

Center Roberto Garza talked about how the offensive line's performance could have meant a different outcome for Smith.

"Obviously it starts with the offensive line and our defense put us in a situation to win some games and we didn't do it. We lost a couple of games by one touchdown, we score a couple more times and different scenario right now. We wouldn't be sitting here waiting for Green Bay do what they do to be in the playoffs and we wouldn't be having this conversation. We know that we have to play better and have to score points. It's a shame because we have a good team."

Cornerback D.J. Moore said Smith was stoic when talking to the players and still believed in them.

"[He said] he loved us all, that he's proud of us, 'Thanks for the effort,' and 'It's the way the league is.' Continue on with your goals and hopefully you'll hold up the Lombardi Trophy soon,'" he recalled.
Copyright FREEL - NBC Local Media