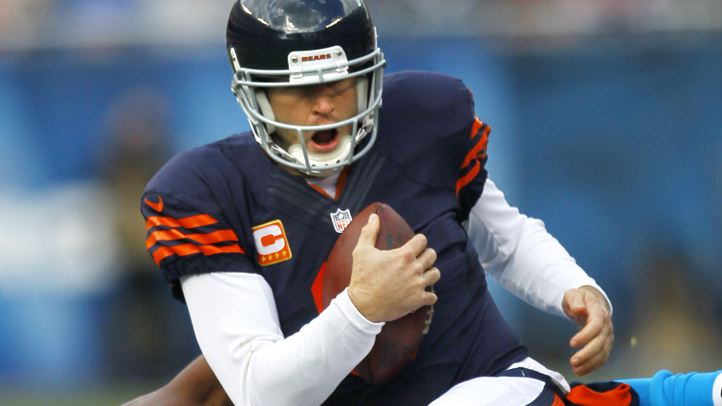 Gone are the days of the Galloping Ghost, Papa Bear, Da Coach, Sweetness and Refridgerator Perry playing or coaching in Chicago. Gone is the era of great nicknames on the Bears, too.
Mongo, the Colonel, Danimal, the list goes on and on. But it stops in more recent history while skimming the Bears latest rosters.
"Lach", "JK", "DHest", "HenMel" or "BMarsh" -- not exactly nicknames that will stick for years to come. They're all plays on names or a guys twitter handle! Considering the way the Bears are playing, a 6-1 record, the defense top-6 or better in most categories? Maybe some "Monster of the Midway" type nicknames are in order?
Take the Bears quarterback for example.
"I've been trying to figure out a nickname for him (Jay Cutler)" Bears wide receiver Brandon Marshall said. "Jay's one of those guys who has that 'clutch' gene" Marshall explained after being a part of Cutler's 17th career fourth quarter comeback. His 132 passer rating in the final frame leads the NFL.
So forget all the "Captain Comeback" monikers.
Living in a universe in which we speak in 140 characters or less this shouldn't be so tough! Discuss or should I say
Tweet us your thoughts!