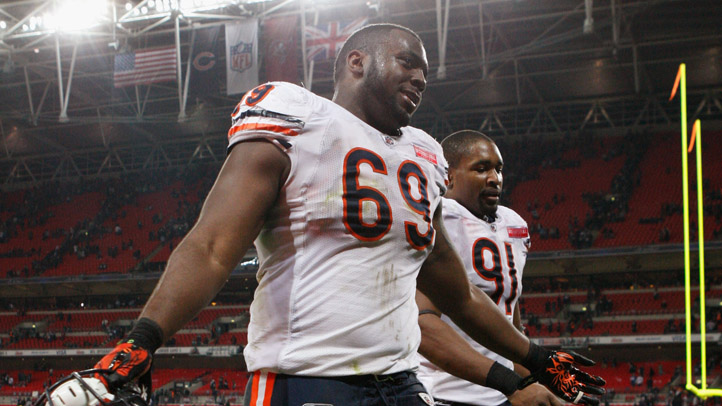 The Bears defense is still ranked 5th overall.
But they're not getting the takeaways that helped them get off to a 7-1 start.
Getting playmakers Henry Melton and Tim Jennings back on the defense would be a first step. Both players returned to practice hoping to return to game action against the Carindals.
Melton is one of the Bears best run stuffers on the defensive line had 32 tackles, six sacks, and five tackles for loss while forcing two fumbles before he tripped and fell hurting his clavicle two weeks ago at Minnesota.
"I was being sloppy and fell injured my shoulder."
Melton explained how running sideways his feet got tangled causing the injury to his shoulder and clavicle forcing him to miss that last 6 quarters.
"It was kind of embarrassing but it hurt" Melton laughed, though he said he could play through it, the Bears are being cautious not wanting to be without him for the playoffs.
"We're going to see how it feels & maybe give it a go." Meanwhile, cornerback Tim Jennings missed the last two games since dislocating his shoulder against the Seahawks. The Bears miss his NFL league leading eight interceptions.
"Just watching from the sideline its always tough" Jennings said before returning to practice Thursday. "I just got to make sure I'm healthy enough so when I am back out there I can help as much as I can."