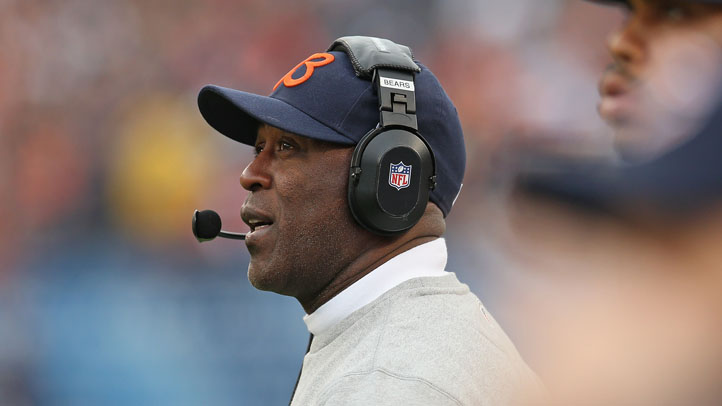 First Brandon Marshall asked for accountability before cutting his postgame press conference short after four questions. Then injured linebacker Brian Urlacher said on his postgame show that he didn't care what the fans or media think, and that Chicago is the only city in their division where fans boo the home team.

Two emotional reactions to the Bears fifth loss in six games.

"We haven't given the fans a lot to cheer about," quarterback Jay Cutler conceded.

Head coach Lovie Smith has warned not to over-react to what was an emotional loss.

"I think we all know Brian (Urlacher) knows how good the fans are here in Chicago," Smith said Wednesday. "A lot of frustration after the game. We moved on from there."

On Thursday, linebacker Lance Briggs reluctantly agreed the fans have a right to voice their displeasure, because they're feeling it too.

"This is my worst nightmare" Briggs said. "It can't get any worse than this ... I hope."

The Bears have to move on. They need to clear their heads and find a way to get to 10 wins. It starts Sunday in Arizona and ends next week in Detroit.

Cutler agrees with the one game at a time mentality.

"We can only have one concern right now that's Arizona," he said.

Smith insists no player in the locker room is thinking about the future of his job, the coaches, or anyone else. It's all about finding a way to get back in the win column.

"We're out on the practice field, everything's about Arizona," Smith insisted. "In the locker room guys know what's at stake this week and know exactly what they need to be concentrating on, and that's Arizona."