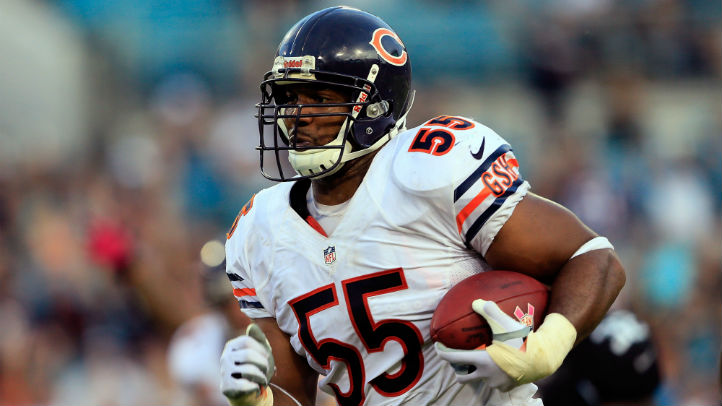 Bears linebacker Lance Briggs was waiting for the questions, and after it was asked, he smiled looking away from the podium at the Bears public relations assistant.
How did he feel about the Bears fans booing and teammate Brian Urlacher lashing out at them for it?
"Fans. Fans are fans" Briggs finally said. "Fans pay their ticket to go see a football game, it's well within their right to boo, cheer, cry, laugh, do whatever feelings come to them."
But Briggs added, understand where the players come from too.
"As players we go out we play, and we have a right to be happy, sad, upset and peed off."
For the record, Briggs is terrified. The Bears just lost to the Packers to make five losses in their last six games and no longer control their own playoff destiny.
"In my worst nightmare, this is where I imagined we would be."
Worst nightmare?
"In my very, very, worst nightmare ... like literally, this is my worst nightmare, we still have a chance to get into the playoffs, so it can't get any worse than this...I hope...Let's just focus on beating Arizona and go from there."