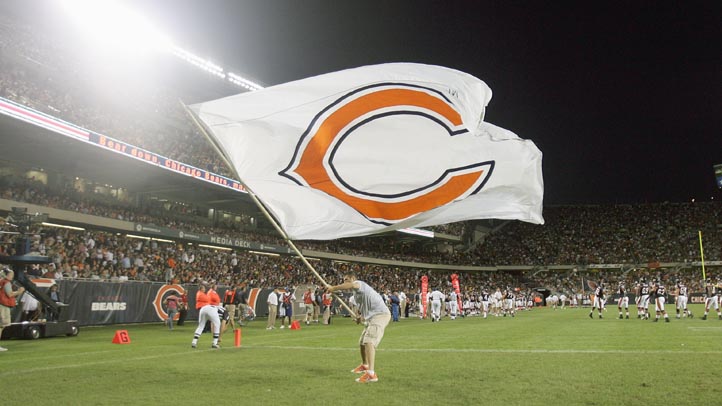 In Thursday's edition of Bears Bites, we take a look at what it's like to get cut as an NFL player, how the safety position for the Chicago Bears could be a spot for a position battle, and a player not named Josh McCown that is going to need to step up for Chicago in Jay Cutler's absence.
- In case you didn't hear the roaring outrage that enveloped the Chicago sports fan population on Wednesday afternoon, Washington Redskins "safety" Brandon Meriweather had his suspension shortened from two games down to one on appeal. [Daily Herald]
- Plenty of folks have weighed in on what the loss of Jay Cutler will mean to the Bears moving forward, and Matt Clapp decided he wanted to get in on the act. [Da Bear Necessities]
- During Marc Trestman's press conference on Monday afternoon, he cited his team's "next man up" philosophy as a reason for optimism moving forward without Cutler and Lance Briggs, but Dan Bernstein, like quite a few others, calls shenanigans on those statements. [670 The Score]
- Whether relying on the eye test or by grading services like Pro Football Focus, the Bears' safety play from Major Wright and Chris Conte this season has been like something out of a modern Adam Sandler movie: totally unwatchable and just plain bad. Could that be a position the Bears will explore other options at moving forward? [CSN Chicago]
- Former Bears receiver Sam Hurd is still awaiting sentencing in a drug trafficking case, but one of his co-conspirators was sentenced to eight years in prison on Wednesday. [ESPN Chicago]
- A lot of talk surrounding the Bears lately has been centered on how the team will cope without Cutler under center, and one player that is really going to need to step up is Matt Forte. [Chicago Tribune]
-Former NFL player Matt Bowen has made a name for himself as an analyst in recent years, and his latest piece about what it's like to get cut by an NFL team, and the process to try to get back into the league, is really top-notch stuff. [Bleacher Report]
- Finally, we have another bit of non-Bears news to share. Green Bay Packers TE Jermichael Finley has been released from the hospital after suffering a frightening neck injury in a Sunday victory over the Cleveland Browns. Finley briefly lost feeling in his arms and legs, but thankfully has regained movement in his limbs, but the Packers are likely going to place him on injured reserve.
We wish Finley a speedy recovery, and whether or not he ever sets foot on an NFL field again, it is truly great news that he is expected to recover fully. [CBS Sports]