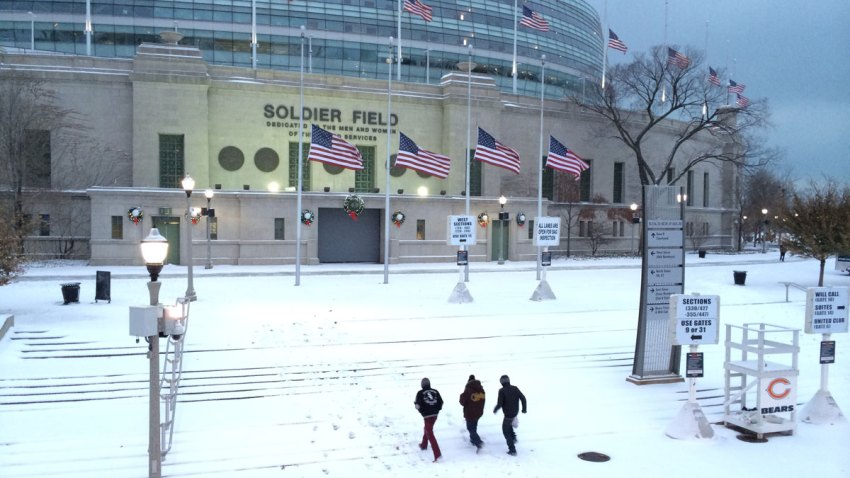 For the 11th time in 12 years, the Chicago Bears will increase ticket prices for season ticket holders for games at Soldier Field.
The price increases for this year is relatively low, coming out to about $2-12 per seat. According to the team, the overall average increase for 2014 season tickets is about 4.1 percent, with 50 percent of the seating bowl seeing a $2 increase.
Overall, the average cost for a non-club season ticket will now range from $81 to $175 per game. United Club season tickets will range from $275-$550 per contest.
The Bears' home schedule for 2014 does include some solid games, with the Dallas Cowboys, New Orleans Saints, and Miami Dolphins all coming to town. Lovie Smith and the Tampa Bay Buccaneers will also make their way to Soldier Field during the upcoming season.
Single-game prices weren't announced by the team, and those tickets will go on sale at a later date. As for the NFL schedule itself, fans will have to wait at least a few more months for that, as it isn't normally released until April.