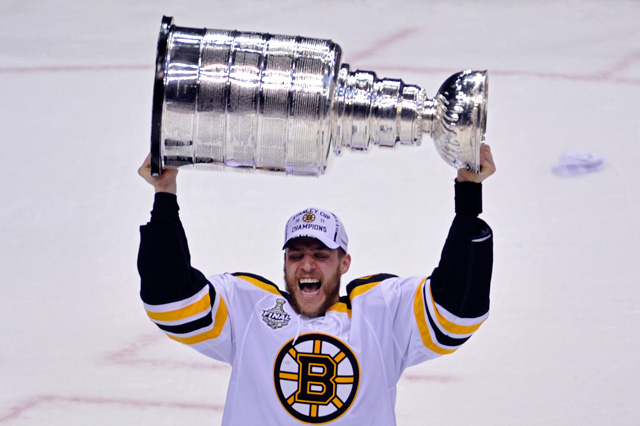 If the Hawks couldn't get them, then this was the next best way for the Canucks to go out.
Sisyphus almost had that boulder to the top of the hill. But just as it was going to level off, it rolled back down. And now they have to start all over, with all the bumps and fatigue that an extended playoff run brings. But with none of the shine.
Deep down, all Hawks fans knew that eventually the Canucks would show their true colors. We'd seen it too many times ourselves, far too vividly to think it had gone away. And there it was, in Boston and then last night. All the players who were counted on: The Sedins, Kesler, Burrows, Luongo, Bieksa, all of them failed to show when it mattered most. When they were needed the most. It's almost scripted at this point.
Again, other than falling to the Hawks, this was the best outcome for Hawks fans. Watching a team we'd exposed the two years before being exposed on the biggest stage possible, at the biggest moment possible. Everyone could see what we'd witnessed before without the distraction of following their own teams. Everyone gets the chuckle today that we've enjoyed.
From their sense of entitlement, to their constant whining, to their inexplicable need to be complimented by opponents and the press, to their classlessness in victory, the Canucks have riled up the hockey world more than any other team that I can think of. Mid-70's Flyers? They were hated, sure, but they were also considered tough. No one in their right mind considers the Canucks tough. The Wings? Most of that distaste is a result of their success, not in the way they carry themselves.
Other sports? '80s Pistons? Again, aside from Laimbeer they were considered tough. The Yankees? Jealousy of the accomplishments. The Raiders? Most of that is perpetuated by Raider fans themselves, and at least there's a cool-ness factor to them. And back in the day, the Raiders were genuinely mean and scary.
No, I have to say that no team without anything won has ever engineered the bile that the Canucks did. And because they've now won nothing, the absolute joy everyone will take in their defeat will also be unprecedented.
I know I put "Dirty Water" on repeat last night.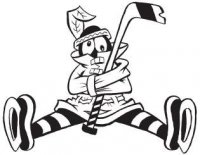 Sam Fels is the proprietor of The Committed Indian, an unofficial program for the Blackhawks. You may have seen him hocking the magazine outside the United Center at Gate 3. The program is also available for purchase online. Fels is a lifelong 'Hawks fan and he also writes for Second City Hockey .