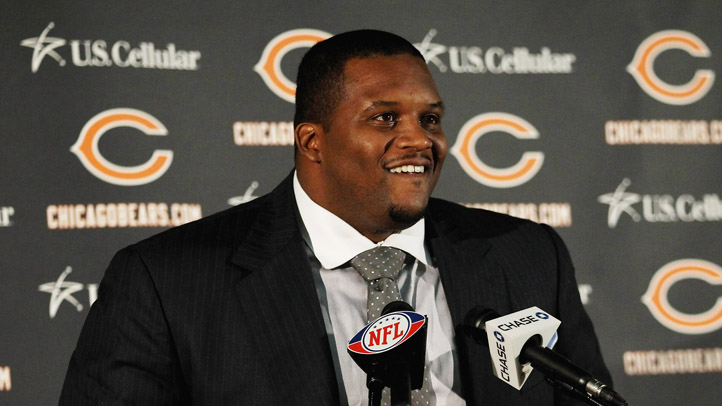 Former Bear and friend of NBC Anthony Adams has been trying to find a different gig since being release by the Bears last season. He's turned to the magic of YouTube, and made videos about being a free agent and Dancing With the Stars. His latest creation is a tryout for the Olympics and well worth your time.

Though he played at 310 lbs., Adams moves pretty well around the gymnastics events. He even manages a good pommel horse routine, which is amazing considering the pommel horse is silly. His best work is done in rhythmic gymnastics, so it's a shame that men don't compete in rhythmic gymnastics at the Olympics.

However, when the International Olympic Committee sees this video, they'll surely make an exception. Spice Adams for Rio!
Copyright FREEL - NBC Local Media