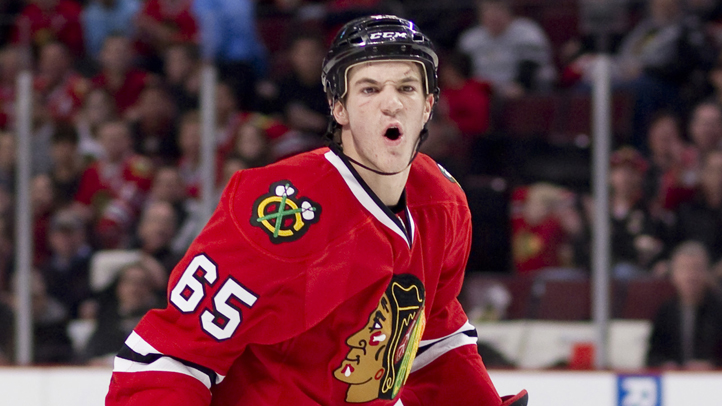 I find myself overwhelmed by the rising tide of love for Andrew Shaw. I myself am getting swept in it. It's hard not to. It's always exciting when a kid comes from nowhere and makes a splash in the big time.

Shaw's style also helps because the dude seems impervious to how big he is or the multiple ways other professionals could mangle him. He looks like he has a future as one of those heart and soul players that teams come to rely on and fans love.
Before we delve into the numbers about his play, two caveats: One, this isn't meant to crush anyone's man-crush or any other type of crush on Shaw. I've been just as impressed as you. If you've got little cartoon hearts flying out of your chest when you think about Chicken Hawk, keep them. Second, these numbers are from eight games, and hence aren't all that conclusive. We always preach sample size, both to tamper down the affection for him and to illustrate how these numbers are far from complete.

Remember, we were all smitten with Ben Smith after just eight games, and he needs injuries above him to barely hang on the roster now. But let's do it!
0.16: Shaw's behind the net rating. While that might not seem like it's that impressive, it's ninth best on the team, and that's beyond Dan Carcillo and Sami Lepisto, who aren't really core members of the team. All well and good there.
14.38: His penalty kill score of 14.38 goals against per 60 minutes. This is by far worst on the team, but that's skewed in that he's only been killing penalties for a few games now, not even the eight he's been up. But clearly, when he's been on the ice shorthanded, goals are going in. Need to improve.
62.3%: The percentage of shifts that Shaw starts in the offensive zone. It's a little high, but only seventh highest on the team. It's kind of a result of playing on the second line the past few games, but also shows that Shaw isn't quite trusted with defensive responsibilities yet.
-.069, -.137: Shaw's Quality of Competition, and Quality of teammates. The first is one of the worst on the team, meaning Shaw is getting looks at some of the easier opponents in particular games. But so is his Quality of teammates. Basically it cancels out.
What to make of it? It's basically all incomplete, because Shaw is going to fill a variety of roles before Patrick Sharp returns from injury. Basically, there's enough to be encouraged by as everyone is, and enough checks and balances before we elect him mayor.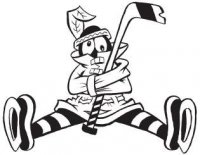 Sam Fels is the proprietor of The Committed Indian, an unofficial program for the Blackhawks. You may have seen him hocking the magazine outside the United Center at Gate 3. The program is also available for purchase online. Fels is a lifelong 'Hawks fan and he also writes for Second City Hockey .