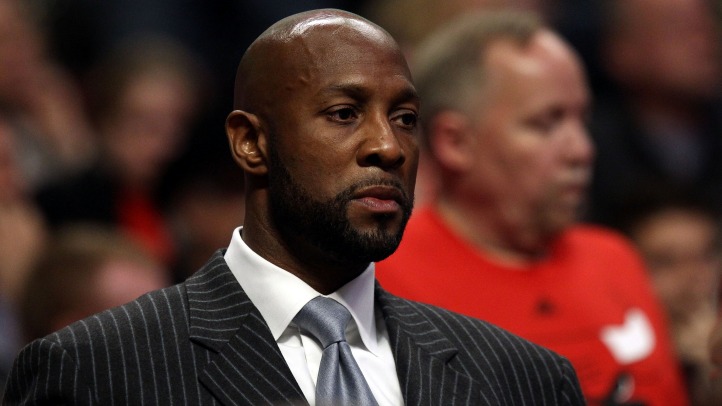 The debate between which player of today is better than Michael Jordan is beyond tired but also unavoidable.

Current players will always be compared against past greats, but LeBron James, who many feel has revolutionized the game of basketball because of his sheer size and the way he plays the game, is said to be the player who will someday surpass Jordan as the greatest of all time.
Many people have weighed in on this topic, from current players to ex-players. Last year, Jordan's former teammate on the Bulls, Scottie Pippen, seemed to back the notion that James was better than Jordan -- which raised a few eyebrows and the ire of Bulls fans -- only to backtrack from the statement later.
Now Alonzo Mourning, a former Miami Heat player who also just happens to be on the payroll, concurred with Pippen's statement in a very public manner.
Speaking at the opening of a local Microsoft store in Miami, Mourning was asked who was the better player between MJ and LBJ. The former center had this to say: "I'm gonna tell you what Scottie said. Scottie said that LeBron would kick MJ's [butt]. And I said, 'Scottie, you're right."
Mourning went on to clarify his statement by citing James's physical prowess and athleticism compared to Jordan's as the reason for the advantage, but it was clear that the mere mention of Pippen – a guy who won all six of his championships alongside Jordan – was almost like a co-sign.
So yes, LeBron James is bigger and stronger that Michael Jordan, and statistically, he may pass MJ in a number of categories before his career ends. But where it matters most is what happened in the NBA Finals.
Jordan is a flawless 6-0 while LeBron James is already 1-2. That part of the discussion isn't up for debate.