Taylor Townsend continued to make headlines in the tennis world when she was forced to play a doubles match by herself at the World Team Tennis event Thursday night after her partner was injured.
Liezel Huber, Townsend's partner, left the court after she was hit in the back of the head with a forehand from Townsend, Yahoo Sports reported.
The 18-year-old from Englewood continued the match on her own, but the difficulty of playing one-on-two became even more challenging when Townsend wasn't allowed to return a serve on her partner's side of the court.
Tennis Star's Success Inspires Local Players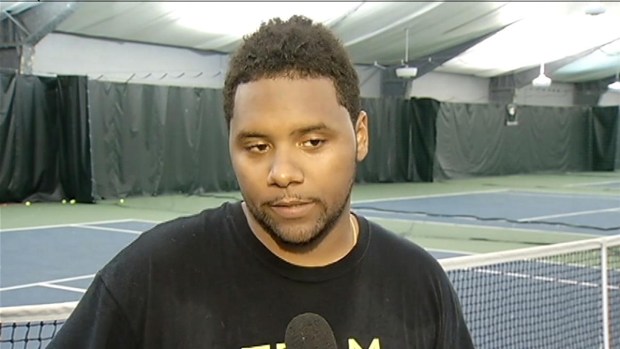 The teen attempted to distract her opponents, Martina Hingis and Anastasia Rodionova, with movement and gestures, but didn't have much luck.
She did manage to win a few points during her solo run, but ultimately lost the match.
Townsend's efforts reportedly earned her a standing ovation from the crowd and the rare situation was dubbed a highlight of the event.
Standing ovation for Taylor Townsend after her effort. Hit quite a few great winners, but nearly impossible to cover both alleys. #wtt

— Ben Rothenberg (@BenRothenberg) July 25, 2014
Townsend learned her game at the South Side's XS Tennis program, but now trains with former tennis star Zina Garrison.
She won the girls singles and doubles titles at the 2012 juniors Australian Open and became the first American since 1982 to hold the year-end No. 1 junior ranking.
Townsend burst on the national scene at the French Open earlier this year, winning two matches against seeded opponents and being the youngest player since 2003 to reach that level.