Scottie Pippen has always accepted his role as second fiddle to Michael Jordan's greatness, but is he changing his tune?
Not really. In a tongue-and-cheek Foot Locker commercial, Pippen claims he is the greatest Bulls player of all time.
The premise of the commercial, also starring Charles Barkley and James Harden, is about how great basketball players need to have a short memory. Hence Pippen's obviously misguided statement.
But perhaps a case could be made for Pippen as the greatest defensive Bulls player of all time, with Jordan and Dennis Rodman also in the mix.
Or, we could simply talk to Pippen about his suggestion that LeBron may be better than Jordan.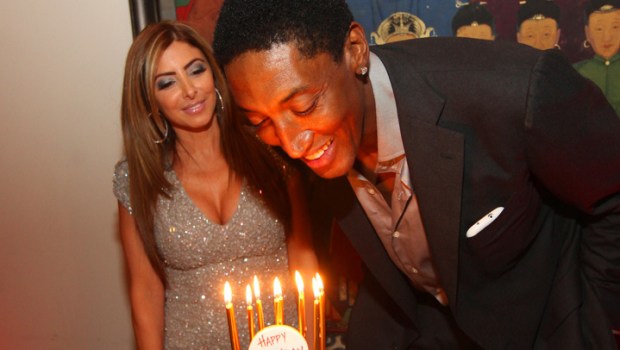 Scottie Pippen's Surprise Birthday Bash
Published at 5:11 PM CDT on Aug 5, 2014 | Updated at 6:36 PM CDT on Aug 5, 2014