American skiing legend Bode Miller's gold medal drought continued Friday.
Miller collected a silver medal in the men's super-G Friday after he was edged out by Norwegian Aksel Lund Svindal by a mere 0.28 seconds on the icy Whistler course. Fellow American Andrew Weibrecht took the bronze medal.
Svindal , 27, also beat Miller in the downhill final on Monday, taking silver while the American settled for Bronze.
Miller, whose fourth career Olympic medal makes him the most decorated American Alpine skier in history, showed good sportsmanship en route to the second place finish, clapping and smiling while his rival finished ahead of him.
The 32-year-old Miller and 24-year-old Weibrecht became the first American men to get medals in the same Alpine event since brothers Phil and Steve Mahre went 1-2 in the slalom at the 1984 Sarajevo Games.
The event highlighted a relatively light medal day at Vancouver -- which also witnessed a surprising appearance by another legendary Olympian and a touch of scandal.
American halfpipe bronze medalist Scotty Lago volunteered to leave the Olympics after pictures of him surfaced on TMZ using his medal in an unbecoming manner.
The photos show Lago, a snowboarder, at a party with the medal near his genitals while an unidentified female kneels to kiss it. Another shows him sticking the medal in the woman's mouth while she mimics a bite.
Lago apologized to officials at the U.S. Olympic Committee and the U.S. Ski and Snowboard Association and decided to go home.
Meanwhile, Michael Phelps, who won eight medals in the Beijing games two years ago and has a record 14, ventured north to cheer on his fellow Olympians and said he found inspiration there to push on toward a fourth Olympics.
"I can't tell you how many memories I've had go through my head just watching these guys compete," said Phelps, who watched Team U.S.A.'s 6-1 victory over Norway in men's hockey.
"Being able to see and hear the guys going up against the boards was incredible," said Phelps, who also plans to catch fellow American Apolo Anton Ohno compete in short track speedskating, which he pronounced as "awesome."
Phelps said the London Games in 2012 will be his last Olympics, and that he won't compete in eight events like he did in Beijing in 2008.
"I told myself I will not swim over the age of 30, and I will not swim over the age of 30," said Phelps, who will be 27 when the 2012 Games are played.
There will be plenty of chances over the weekend for American athletes to aim for medals, even if they are no threat to Phelps' record. Skiing events for medals include Alpine ladies Super G and men's Cross Country 30k on Saturday and men's and women's biathlons, men's Alpine super combined slalom and men's cross country freestyle on Sunday.
In addition, on Saturday men will compete for medals in 1,500-meter speedskating and both men and women will battle on the short track.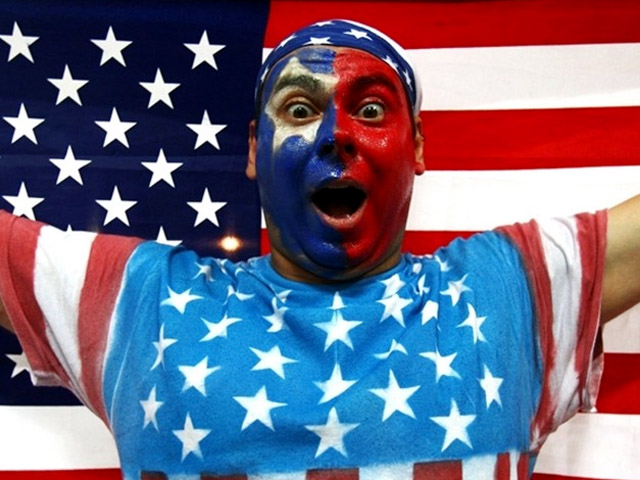 The Vancouver Winter Games are here!
Check out our full coverage

Vote for your favorite photo of the day