Naperville's Evan Lysacek has won the men's figure skating gold medal at the Vancouver Olympics, upsetting defending champion Evgeni Plushenko.
Daisuke Takahashi of Japan won the bronze Thursday night.
American Johnny Weir came in sixth place.
Lysacek's flawless, if somewhat conservative, performance earned him the first U.S. men's gold since Brian Boitano in 1988.
Plushenko, trying to become the first repeat men's gold medalist since Dick Button in 1952, couldn't top him. Some sloppy landings on jumps and one weak spin were enough to drop him to silver.
When Plushenko's scores were announced, Lysacek, the current world champion, jumped in elation backstage. Plushenko simply
smiled and walked out of the kiss-and-cry area.
Japan's Nobunari Oda stopped his performance after falling on the ice. He skated to the judging panel and was given three minutes to fix a torn lace.
On Tuesday, Plushenko pulled off a perfect quadruple toe loop and set a record with a score of 90.85 in the executed elements portion. That left him just .55 points ahead of Lysacek and .6 points ahead of Japan's Daisuke Takahashi, who outperformed the Russian in the component score.
Thursday's free skate was billed as pitting Plushenko's athleticism against Lysacek's artistry and Takahashi's versatility.
"Honestly, I really am prepared," Lysacek said Wednesday. "I don't know when I have ever been so ready for any competition."
Meanwhile, on the slopes, team U.S.A.'s quest to haul in more gold medals took a hit Thursday when skiing star Lindsey Vonn stumbled in the super-combined event and lost her bid for a second Olympic title and the female snowboarders faltered in their bid to dominate.
Vonn, who overcame a shin injury to take a gold medal in Wedneday's downhill final, led today's event after the morning downhill run but fell during the challenging slalom portion.
Her best friend and biggest rival Maria Riesch of Germany won the event and American Julia Mancuso took the silver -- her second of the Games. Anja Paerson of Sweden took the bronze, 1.05 behind Riesch.
Vonn fell behind Riesch at the second checkpoint before missing a gate and losing her right ski. That mishap forced her to take a tumble. Vonn will have several more shots at gold, as she is expected to ski three more times and a favorite in Saturday's super-G.
Later, Australian Torah Bright bested Americans Hannah Teter and Kelly Clark to take gold in the women's snowboard halfpipe event. Teter, the defending Olympic champion had to settle for a silver medal and Clark, the 2002 champion, took the bronze.
Other events that promised medal opportunities for American athletes also did not pan out.
In the Men's 20k individual biathlon, American Tim Burke fell short in his quest to redeem himself for a disappointing finish in Tuesday's shorter event. Emil Hegle Svendsen of Norway took the gold, while another Norwegian, Tora Berger, won the women's 15k individual biathlon.
One day after American speedskater Shani Davis tore up the ice, Canadian Christine Nesbitt found gold in the women's 1,000m.
Both of Team U.S.A.'s hockey teams were in action, although neither played for a medal just yet. The women faced off against Finland, destroying them 6-0, exacting revenge against the same team that beat them in Turin and left the Americans holding the bronze. The men routed Norway 6-1 Thursday afternoon -- setting up a thrilling showdown with mighty Canada for Group A supremacy.
Two American skeleton racers with interesting stories raced in qualifying heats Thursday. Noelle Pikus-Pace suffered a horrific leg injury in 2005 that knocked her out of the last games. She's won a world cup title and given birth to a baby daughter since then, and must climb up from fifth place for a run at the gold. Zach Lund was booted from the Turin games after testing positive for a banned substance that turned out to be in his hair-restoration medicine. He was cleared of any wrongdoing, but had to wait four years for his next shot. Latvia's Martins Dukars held a slim lead over Canada's Jon Montgomery after two heats on Thursday.
The final runs for both men's and women's skeleton races are Friday.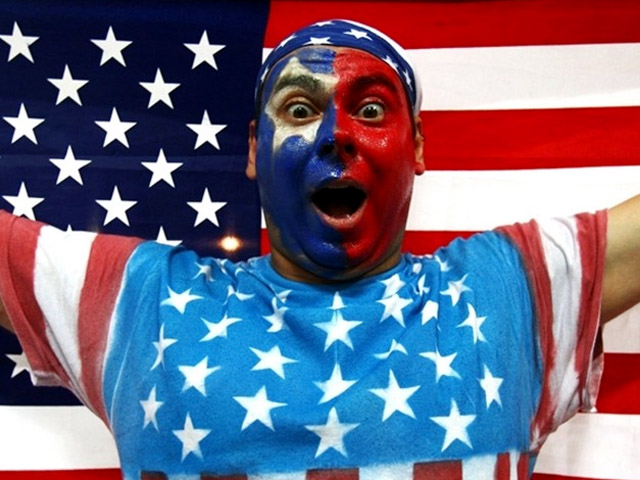 It's snow joke: The Vancouver Winter Games are here! Check out NBCChicago's full coverage, fan us on Facebook, and follow us on Twitter.

Published at 10:55 PM CST on Feb 18, 2010 | Updated at 9:32 AM CST on Feb 19, 2010