With two weeks remaining in fan voting for the NHL All-Star Game in Columbus, it's becoming increasingly clear that the Chicago Blackhawks will be well-represented in the contest.
That's because the team is still holding down four of the six spots reserved for starters in the game. Goaltender Corey Crawford has extended his lead over Carey Price of the Montreal Canadiens to nearly 110,000 votes, and he has also moved into the top-five vote-getters in the entire league, according to an update provided by NHL.com.
Defenseman Duncan Keith is also padding his lead as voting goes on, racking up an advantage of approximately 106,000 votes over Canadiens defenseman P.K. Subban. Not to be outdone, Keith's linemate Brent Seabrook is also drawing ever-closer to the top-two vote getters on the blue line, as he trails Subban by about 16,000 votes.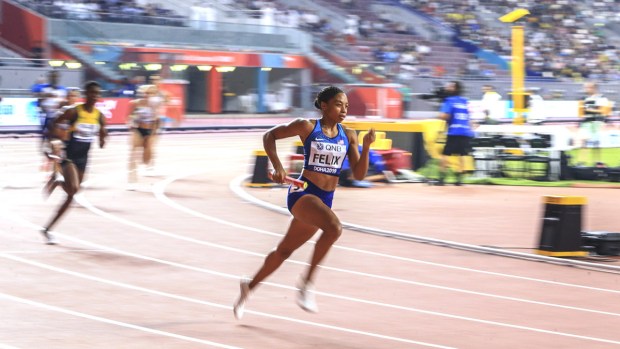 Top Sports: Allyson Felix Breaks Usain Bolt's Gold Record
Among forwards, Buffalo Sabres forward Zemgus Girgensons continues to get massive support from his home country of Latvia, and he's racked up nearly 1.1 million votes as the runaway favorite for top vote-getter in balloting. Patrick Kane and Jonathan Toews are still well out ahead of the competition for the final two forward spots, with Sidney Crosby the only one within shouting distance as he trails Toews by 88,000 votes.
Voting continues through January 1, when the top three forwards, two defensemen, and one goaltender will all be guaranteed spots in the game. According to the NHL, over 20 million votes have been cast for the game so far, which is up 120% from the last time All-Star voting was conducted in 2012.