There's been buzz from a few places about moves from the Cubs, but the latest is from The Score 670's David Schuster reporting that the Cubs owner, Tom Ricketts, has been talking to Pat Gillick about taking some role with the team next season.
Gillick is 74, so he's not going to be the GM. Whether he's just a guy Ricketts plays golf with and occasionally asks questions of, or a guy who generally acts as a psuedo president is anyone's guess.
Now this is just conjecture and rumor and all that good stuff, but the mere fact that Ricketts is seeking out any baseball guy should encourage Cubs fans just a little.
Let's face it, the entire organization of the Cubs, from the top on down, is cracked.
There's an owner who hasn't proven he knows more than how to clean the bathrooms and talk about how wonderful the bleachers are.
There's a complete loon of a president in Crane Kenney who thinks he's a baseball guy but wouldn't be able to find 3rd base from 2nd. And no one knows what his exact job is.
There's a GM who's been around for almost a decade now and has seen a farm system cough up exactly one plus-position player and now has an overpaid, overaged, locked in roster full of players who don't care.
Oh, and he's hired a manager who's looking more and more like Homer Simpson on his way home from Moe's everyday (I was behind that hire. But they don't pay me to make those decisions).
So starting at the top would be the play here. We can rejoice in the fact that Ricketts may have admitted what he doesn't know, and needs a bridge between him and the GM to tell him if the team's headed in the right direction. The Cubs could return to the guy at the top hiring a guy who then hires a guy to be GM who then hires a guy to be the manager. It would be pretty streamlined. That's a start.
Is Gillick the right guy? It's a pretty impressive resume. He was GM of the Blue Jays forever, from 1978-1994. In that time they went to the playoffs five times, and that's when you had to win the division to do so. However, it took Gillick seven years to achieve that first playoff appearance, but I'm not going to sit here and pretend I have any idea how bad the 1978 Blue Jays were, and if I could I would have more serious problems than I'm going to admit. However, Gillick's run in Canada did end with consecutive World Series winners.
He also GM-ed the Orioles to not much, and was in that same position of the Mariners in 2001 when they put up an unfathomable 116 wins. He ended his GM days with a three-year stint in Philly that saw two playoff appearances and a World Series win.
But those last two stops are a bit iffy. When he arrived in both Seattle and Philadelphia, the key pieces to those teams were already there. However, in Seattle he had to negotiate the losses of Ken Griffey Jr. and Alex Rodriguez, and that's where that 116-win team came from. In Philly, Ryan Howard, Chase Utley, Jimmy Rollins, Shane Victorino, and Cole Hamels were already there when he arrived. He did add the outside pieces.
Is Gillick up with the game these days? Probably. We know he's not dumb. And the Cubs could use a lot more of not-dumb in the front office.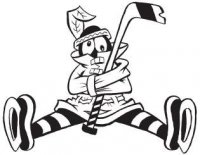 Sam Fels is the proprietor of The Committed Indian, an unofficial program for the Blackhawks. You may have seen him hocking the magazine outside the United Center at Gate 3. The program is also available for purchase online. Fels is a lifelong 'Hawks fan and he also writes for Second City Hockey .
Published at 3:59 PM CDT on Jul 20, 2011