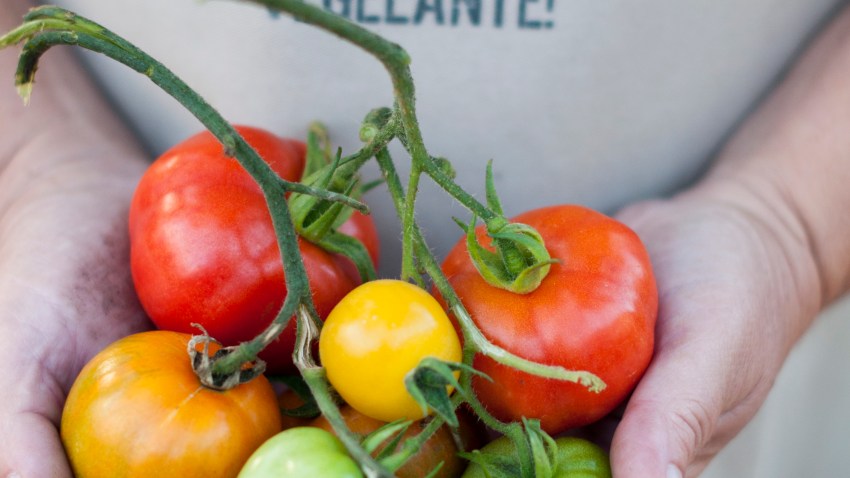 Thanks to their success over the past seven years, the Chicago Blackhawks have developed one of the most diverse and talented groups of writers tasked with covering them. In order to take advantage of that roster of talent, we sought out some of the best writers in the city to talk to them about where the team is headed, and what topics they prefer to focus on when they cover the club.
In this edition, we talk to ESPN Chicago's Scott Powers, whose emphasis on the team's prospects and willingness to explore advanced metrics make his work must-read stuff. You can follow him on Twitter at either @ESPNChiHawks or @ESPNChiPowers.
1. It seems smart to get started with the big news of the week, as Kevin Hayes officially left the Chicago Blackhawks and signed with the New York Rangers. I've seen plenty of opinions on the matter, but I'm curious to know how big of a deal you think this is to the future of the Blackhawks.
The Blackhawks would have certainly preferred to add another potential top-6 forward into their organization, but I don't think it's going to make or break their chances at winning future Stanley Cups. There's no doubt Hayes has some ability and upside. It's hard to say where his ceiling is now. The Blackhawks would have probably tried to get him a year or two in Rockford and then gauge his game. From what I've heard, Hayes didn't want to wait. That's fair. He's older. He's confident in his ability after a strong senior college season. Ultimately, the NHL rules allowed him to do what he did.
There's nothing the Blackhawks likely could have done to sign Hayes outside of guaranteeing him a NHL spot, but it has to sting at some level for Stan Bowman. Hayes was his first draft pick as a general manager, and Bowman put four-plus years into him. Even if Hayes never suited up for the Blackhawks, he would have been another asset for Bowman. The positive for Bowman and the Blackhawks is their prospect system, especially at forward, is pretty deep. Bowman will likely have to turn to his prospects and their lower salaries more often than in the past with all the money devoted to Kane, Toews, etc. down the line.
2. We'll stick to prospects for another question or two here, because it seems like this season is going to be one in which we'll see at least a couple of youngsters get their first shot. In that vein, do you think Teuvo Teravainen will open the season in Chicago, and are you worried at all about how Joel Quenneville will handle him?
Based on the roster now, I just don't see how Teravainen fits into the NHL lineup to start the season. If I'm guessing lines, it would be something like Patrick Sharp-Jonathan Toews-Marian Hossa, Brandon Saad-Brad Richards-Patrick Kane, Bryan Bickell-Andrew Shaw-Jeremy Morin/Kris Versteeg, Brandon Mashinter-Marcus Kruger-Ben Smith. Plus, Peter Regin is in the mix. Of course, at least one player has to be moved before the season starts.
Having written all that, Quenneville may have just realized how good Teravainen is on the final day of prospect camp. Quenneville has always spoken positively about Teravainen, but he used "special" to describe him that day. I know a lot of people want to temper expectations about Teravainen, and that's fair based on his age and experience, but I'm pretty confident in saying he could be a star sooner than later in the NHL.
His vision and passing are extraordinary. He has to be more aggressive with shooting and his size and strength may always be a concern, but he has the making of an elite player, especially playing beside elite talent with the Blackhawks. If Teravainen isn't in the NHL on the opening day, I'd be willing to bet he'll be in the lineup by the time the playoffs roll around.
3. Teuvo isn't the only prospect that could make the jump this year. Out of the young defensemen like Klas Dahlbeck, Stephen Johns, and Adam Clendening, which one do you think will make an impact the soonest, and which one do you see as most key to the Hawks' blue line corps long-term?
It all likely depends on who the Blackhawks' other defensemen are. If they need someone with offensive ability, Clendening is their guy. If it's more of a stay-at-home defenseman, Dahlbeck and Johns fit more of that role. Johns is probably the most all-around defensemen of the group. All three will probably see the NHL this season. Even after them, Viktor Svedberg and Kyle Cumiskey could play in the NHL in the near future.
4. Apologies for the abrupt change of direction here, but another big story this week has been the hire of several great statistics gurus by the Toronto Maple Leafs. Do you anticipate the Blackhawks making a similar splash, or do you think they've already integrated it enough without big splashy hires?
The Blackhawks have been trending in that direction in recent years. They didn't pluck any of the big names in the stats community as the Maple Leafs did, but the Blackhawks have been building their stats department over time. Bowman is down with the fancy numbers. I don't know if Quenneville is always on the same page when it comes to those statistics, but the Blackhawks are compiling them and do look at them when acquiring players.
5. I really wish I could ask you about 50 more questions about the team's prospects and new players, but since I can't, we'll finish with this: which Blackhawk do you think will be most instrumental to the team's success in 2014-15?
Instead of a name, I'm going to give you a position. I believe the second-line center is vital to the Blackhawks' success. I think Richards will start the season there, and his play will determine if he sticks. Teravainen may get a look there as well. One of the reasons why the Blackhawks failed in the playoffs last season is because Quenneville had to alter his lines after he lost faith in Michal Handzus on the second line. Soon after that, Quenneville lost faith in his new fourth line, and the Blackhawks became a three-line team.
The Blackhawks are often a Stanley Cup contender because they're deeper than most teams. That wasn't the case in the playoffs last season. When you start moving Shaw, Kruger, Smith, etc. around, the Blackhawks lose quality at the back end. If the Blackhawks can solidify the second-line center this season, their lineup will remain intact across the board, and they should have enough to make a run at another Cup.