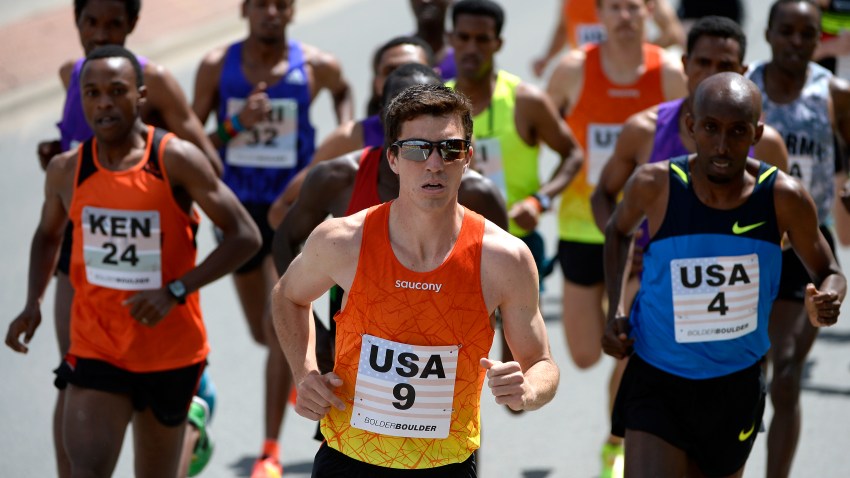 Brian Shrader won the 2014 U.S. 12K national championships in an American Record of 34:11, and he has repeatedly proven himself around the oval and on the road.
Name: Brian Shrader
Country of Origin: U.S.A.
Standout Race:
He eradicated several of his track PRs in 2018, and he boasts personal bests of 1:51 in the 800m, 3:59 in the mile, 13:29 in the 5000m and 28:28 in the 10,000m. After spending most of his career fine-tuning his speed, he finally made his marathon debut last year at the California International Marathon, finishing sixth in 2:13:31.
More About Brian Shrader:
His 2019 season has been less consistent, with a series of DNFs, including at the 2019 Boston Marathon where he tore through the half on 2:10 pace, but the wheels fell off after the 30K, and he dropped out after the 35K mark. He performed well at the B.A.A. 10K two months later, but dropped out of the 10,000m at the U.S. track and field national championships. Shrader runs with the Freedom Track Club out of Boston and is coached by 2004 Olympian Tim Broe.