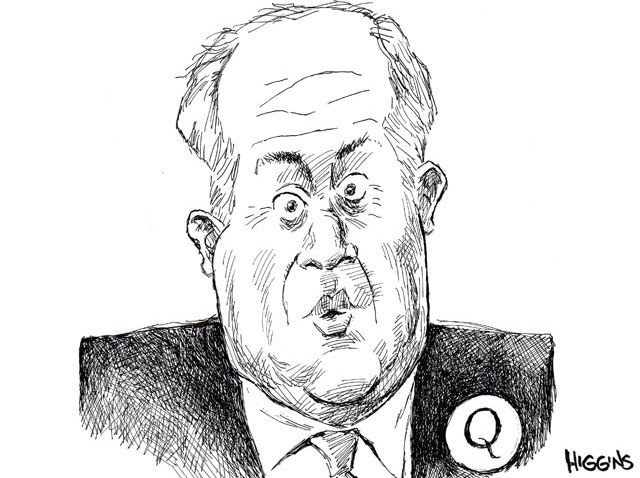 Can you hear the fallout over Governor Quinn picking Sheila Simon as his Lt. Governor?

Quinn wants a woman. He initially reached out to State Sen. Susan Garrett -- even had a Quinn staffer take her to the first vetting last Saturday. Then Quinn dropped her like a bad date at the last minute.

Others hoping for the plum appointment aren't happy either.

Rep. Art Turner, who scored second in voting in the primary, released a statement today about the Simon selection. Turner says "...it is up to the Democratic State Central Committee to make this important decision on who should be the Party's nominee ... and we believe that the committee members are more interested in quality ideas ... than in a home address or other demographics."

Turner's not giving up.

As for Garrett -- she's still recovering from "Quinn whiplash". Last week she received a call from Quinn's chief of staff inviting her to apply. She even got the word to make sure her husband flew home from his overseas business trip to be in town for the big announcement.

While Quinn's camp will point to her public disagreement with Quinn's income tax hike plan, those close to her say the governor didn't like how much Garrett shined in the spotlight. Once the word was out Garrett was Quinn's choice, she ran with the invite -- and it seems the governor wants a much lower key, subordinate running mate.

The sense is downstate legislators got to Quinn and prevailed. They're worried about the November election in their districts and see the democratic ticket -- wth the Governor, Attorney General, Secretary of State, Treasurer, and Comptroller -- as all from Chicago and wanted more geographic balance. They see the GOP ticket of Brady-Plummer as a winner downstate and want to salvage what they can.

But here's the thing: Simon, who teaches law school at Southern Illinois University's law school, was not on the original primary ballot. And she lost her last race, for Mayor of Carbondale, to Brad Cole. Cole finished 4th in the GOP's lite gov balloting. If that's any indication of how little clout Simon has downstate, Quinn gamble could be risky.