RAHM EMANUEL, 2-5 (UP): Did you hear that cackling coming from Rahm's secret igloo this week? The unions want to air an ad featuring police widows rebutting Emanuel's "Service" spot, but they don't have the money! Sorry, ladies, free speech isn't free. (High five, Axe!) The Emanuel juggernaut rolled toward City Hall, with another Obama endorsement ad and two more alleged independents -- Forrest Claypool and David Hoffman -- throwing their political credibility under the wheels. Emanuel was the target of all five candidates at this week's debates, but it doesn't matter. He's like Bill Murray's bowler in Kingpin, crowing "I can buy my way out of anything!" Could call every candidate in this race a crackhead and still win.
GERY CHICO, 4-1 (DOWN): Chico is starting to look desperate as the clock runs down. He appeared at a pet shop to criticize Emanuel's "Rahm Tax" on services. At Thursday's debate, he made like a tough guy by pointing out that he'd grown up in Back of the Yards, while Emanuel was an effete nancy boy from Wilmette. Holding up a copy of Emanuel's attack mailer was not a mayoral way to end the debate. Chico looked like a tattletale. If the city gets the runoff he deserves, he'll be in it, but he needs a huge effort from union members and city workers turned off by Emanuel's labor-bashing, and there's an "Ah, Rahm's just gonna win anyway" attitude out there.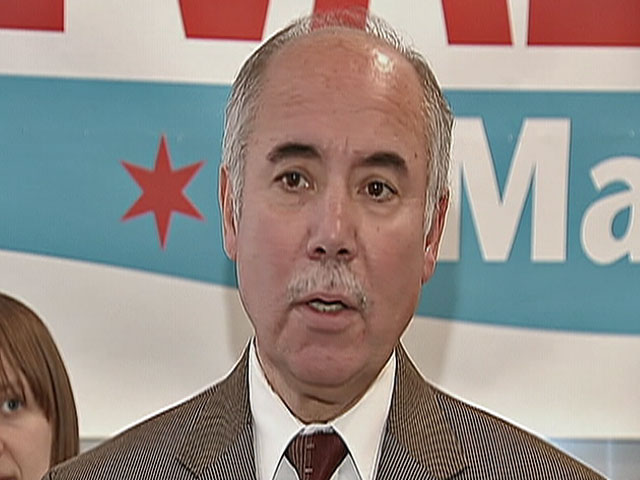 MIGUEL DEL VALLE, 50-1 (DOWN): Despite running an admirable campaign in which he's attended every forum and expressed progressive ideas on schools, neighborhood development and housing, del Valle is running in fourth place behind Carol Moseley Braun in the latest WGN/Tribune poll. Sitting in a park fieldhouse and engaging 50 community activists on TIFs is no substitute for paying millions of dollars to David Axelrod's old media firm. On the plus side, del Valle saw Talib Kweli in concert and spent a Saturday night with twentysomethings in Pilsen. His hipster cred established, he'll get invited to some great parties after this is over.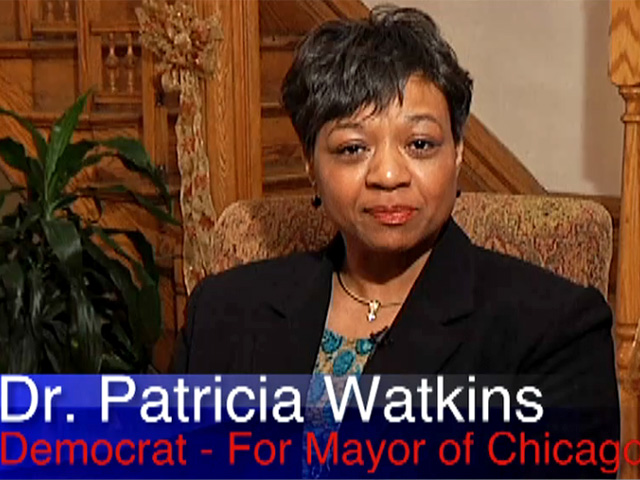 PATRICIA WATKINS and WILLIAM "DOCK" WALLS, 500-1 (DOWN): Tag-teamed Emanuel at the Defender debate, attacking him for not supporting reparations or caring about inner-city violence when he was White House Chief of Staff. Emanuel showed even less emotion than usual.
ED BUS, 9,999-1 (UP): City Hall press conference at appeal to voters who drive Buick Skylarks moves the so-called "alderman" into quadruple digits.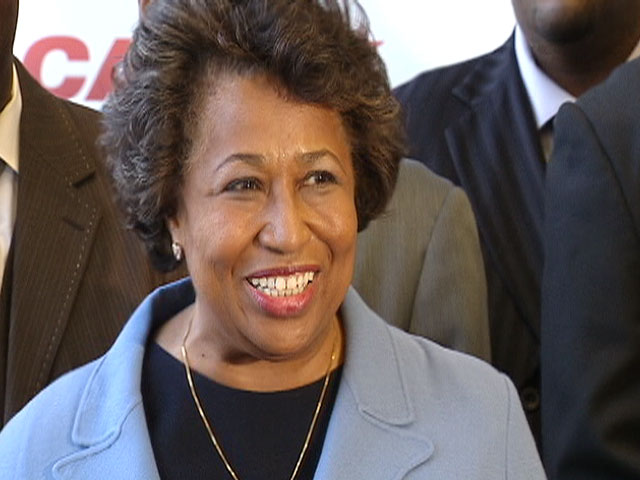 CAROL MOSELEY BRAUN, INFINITY-1 (DOWN): Moseley Braun is running the worst campaign in Illinois history. Alan Keyes would have made a better consensus black candidate. According the Tribune, she's only winning 20 percent of the black community she tried to unite. Not even Walter Burnett, who led the search for a consensus candidate, will vote for her. Neither will Hermene Hartman, publisher of N'DIGO, whose readers gave Moseley Braun nearly 50 percent in an early poll. She endorsed Emanuel. Moseley Braun's incompetent candidate isn't just screwing up her own campaign, it's screwing up the entire election. If she hadn't called Patricia Watkins a crackhead, we'd probably get a runoff that would force Emanuel to address community groups and answer questions he's been avoiding. Now, he'll have a free pass to tell us his imminent dictatorship is the will of the people.