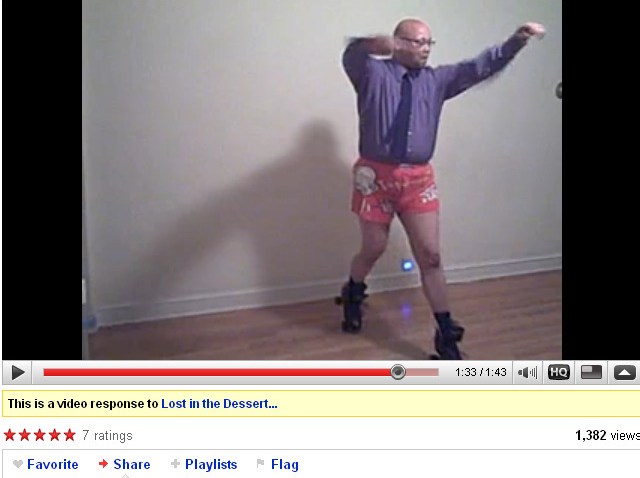 "I come to tell you, I'm gonna put some right in Chicago."
So says local YouTuber icephoenix23, who recently laid out his plan on the vid-sharing site to boot Cook County Board President Todd Stroger out of office.
Dressed formally in a purple button-down shirt and tie, and sporting thin-rimmed eyeglasses, icephoenix23 (real name not known) laid out exactly why Stroger deserves to be bounced from his office:
He hired his cousin, Donna Dunnings. Dunnings then hired an ex-convict, and "bailed him out of jail twice. Two times. Twice," he said in the video, first uploaded in April.
"Now she resigned, but Todd Stroger's still in office, messin' up Chicago."
So the 41-year-old icephoenix23 -- whose listed interests include toys, water parks and video games -- says he's going to run for Stroger's office.
"I think I'm smart enough," he said, citing his college education. "I got the qualifications, and everything."
"There's something else I'm going to bring to Chicago too," he says, right before standing up, turning on some jazz, and exposing his bright-orange boxers, bare legs, and rollerskates.
"Boo-yah!"
Don't count icephoenix23 out before the race starts though. Even with only 54 YouTube friends, he just about equals Stroger's 10% approval rating.
Boo-yah indeed.