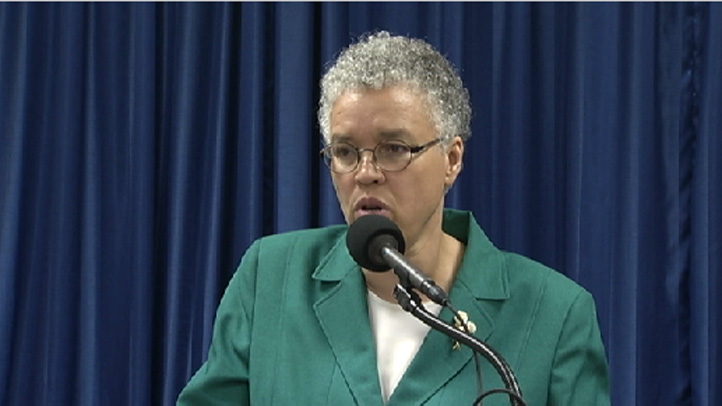 Cook County Board President Toni Preckwinkle announced the appointment of Brian Hamer as her new chief of staff Monday.
"I am grateful that Brian has agreed to join our team," Preckwinkle said in a statement. "His substantial management experience, his thorough understanding of finance, his passion for public service, and his collaborative approach will fit well with our administration's approach to governing."
Hamer previously served as director of the Illinois Department of Revenue under Gov. Rod Blagojevich and Gov. Pat Quinn. He served in this capacity from 2003-2015.
"I am pleased to join the Preckwinkle administration and have the opportunity to contribute to the continuing transformation of Cook County government," Hamer said in a statement. "Public service is all about helping people, and President Preckwinkle's emphasis on public health, public safety and criminal justice reform, and economic development are the kinds of policy priorities which do exactly that."
Hamer replaces Tasha Green Cruzat, who is leaving Preckwinkle's office to serve as president of Voices for Illinois Children, a statewide, nonpartisan child advocacy group. Cruzat served as Preckwinkle's chief of staff for seven months.
She replaced Kim Foxx in August of last year. Foxx recently won the Democratic nomination for Cook County State's Attorney, beating out incumbent Anita Alvarez and former state and federal prosecutor Donna More in the March 15 primary.
Hamer will begin serving as Preckwinkle's chief of staff on Wednesday.