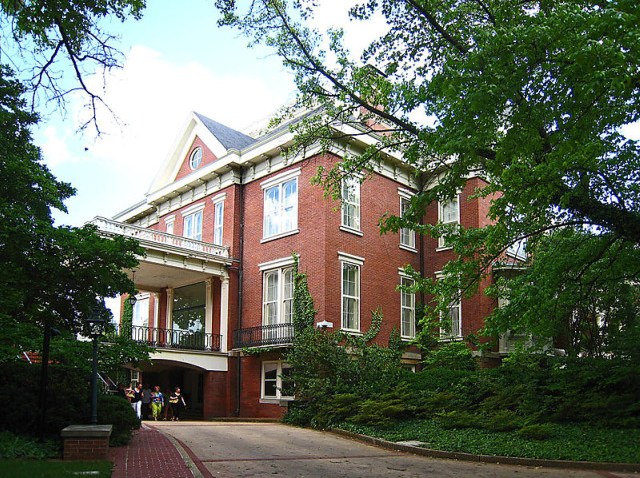 One of Pat Quinn's big pledges when he assumed the governorship from Rod Blagojevich was to actually live in the Governor's Mansion in Springfield instead of governing from Chicago like Blago did.
But Quinn has only spent an average of one night a week in Springfield - less than 40 nights in seven months, according to CBS2.
"I'm there as much as I can be," Quinn told the station. "I think I'm the best proponent of the governor's mansion that we've had in some time."
Seeing as how we just had six years of Blagojevich, that's not saying a lot.
To be fair, the governor of Illinois spends time all over the state and quite naturally - and appropriately - will spend a lot of nights in Chicago.
But Quinn is hardly living up to his promise - and now he's quibbling over semantics, saying he never pledged to move to Springfield, just to live there.
"I said I would live in the governor's mansion," he told CBS2. "I do live in the governor's mansion."
As Rich Miller writes at his Capitol Fax Blog, that depends on the definition of the word "live."
Quinn went so far as to tell WBBM-AM that "I have all my clothes there, and I have a lot of clothes."
(Pat Quinn has a lot of clothes?)
Look, living in Springfield isn't a picnic. And the Governor's Mansion hasn't been terribly popular among its occupants.
"Blagojevich was the first Illinois governor to treat the mansion as a pied-a-terre," James Krohe Jr. writes in Illinois Times, "but many of his predecessors were never able to call that house a home. One of its drawbacks for Chicagoans is that it is so inconveniently beyond the last el stop, but most dislike the house itself. Most occupants have found it, variously, too cold or too old, too public or too official."
But Quinn went out of his way to make a big deal about "the people's house" and Springfield and all that Lincoln stuff. It was charming. At least back then.
Now, though, we can just add it to the list of disappointments about another pol who doesn't live up to his word.
Steve Rhodes is the proprietor of The Beachwood Reporter, a Chicago-centric news and culture review.
Copyright FREEL - NBC Local Media