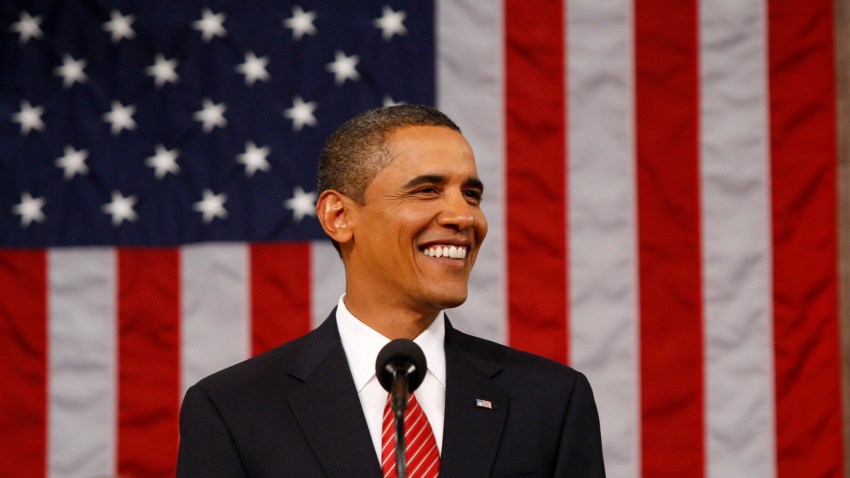 Hart Schaffner Marx has been tasked with dressing the male members of Chicago's Olympic bid team for the October vote in Copenhagen.

Everyone on the team has been fitted and his suit is ready to go.

But what about late additions, like, say, President Barack Obama?

A Hart Marx rep, who must remain anonymous because of the highly secretive nature of the Olympic suit business, says they've got one made for him just in case.

They shouldn't have any problems with his measurements. Obama wears one of the suits nearly every day and even has a style of suit – a navy blue, worsted-wool, two-button suit – named after him.

The ladies – including Michelle Obama and Oprah -- will don gear made by local designer Maria Pinto, who graduated from the School of the Art Institute of Chicago.

Another Chicago-based designer, Lee Allison, will supply neckties, dress shirts and accessories from his own line. The silk ties are cut and sewn by hand. Allison is also the co-chair of Mayor Richard Daley's Fashion Council.

The International Olympic Committee will announce the host city for the 2016 Summer Olympic Games on Oct. 2.
For complete coverage of Chicago's 2016 Olympic bid, click here.