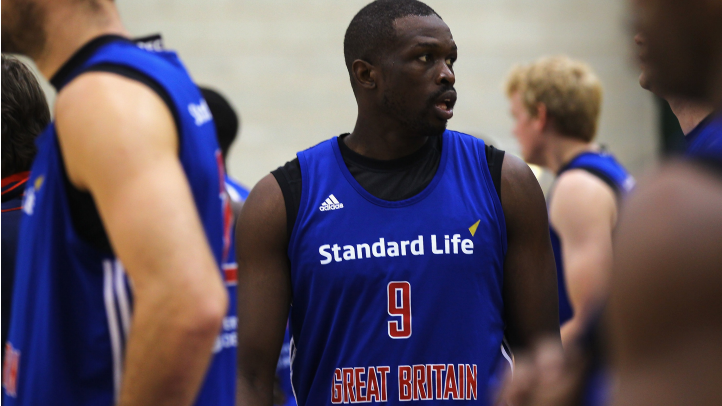 In a story that hasn't received much local attention, Chicago Bulls All-Star Luol Deng is lending his support and stature as the biggest hoops star in Britain to try and save the country's basketball program. Deng wrote a letter to David Cameron, the country's Prime Minister, in a plea to continue funding the basketball program.
"We all heard about the 'legacy' that London 2012 was going to bring to sport in the UK and I refuse to sit back and let that legacy be completely demolished for basketball," said Deng in his letter to the Prime Minister.
"I, along with other people involved in the game, have put too much in and care too greatly to let this happen. The sport of basketball is a pathway, a pathway that teaches so many valuable lessons on and off the court. How are we supposed to motivate these kids to carry along their journey when there's now nothing at the end? No Team GB, no Olympic dream, no goal."
British Basketball discovered last month that it's funding had been cut, most likely because of the team's poor showing at last summer's London Olympic Games. Deng, a native of Sudan who is also a British citizen, helped the country to its first ever Olympic basketball victory and feels it's a step in the right direction for the program.
"Looking back to when we started, it's incredible how far the team has come; so many people have worked too hard for this to happen now," Deng said. "I truly feel like we are starting to put British Basketball on the map and we are now being taken seriously on the world stage."
Roger Moreland, performance chairman for Team Great Britain, praised Deng for speaking out and offering his support.
"Luol's support for us is massively important. He recognises the value of funding, not just for the elite levels of sport but to carry on investing in grass roots and creating a route for young people to realise their dreams."
An adjournment debate took place in the British Parliament on Monday and the basketball program is in the process of filing an appeal.
Follow "Outside Shot" on Twitter (@Outside_Shot) for more Bulls news and information.