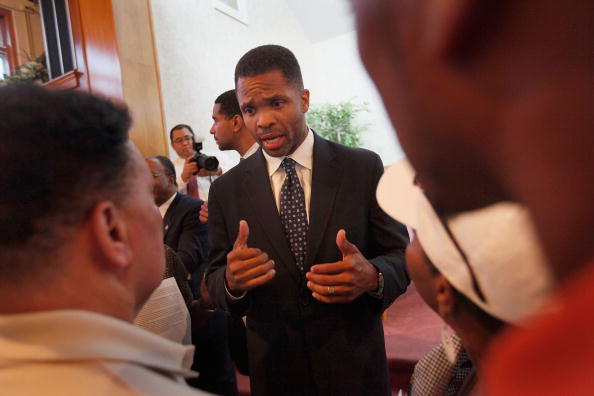 Jesse Jackson Jr. has checked back into the Mayo Clinic for an evaluation with just two weeks to go in the ailing congressman's re-election bid.

Jackson's father, the Rev. Jesse Jackson, told The Associated Press that his son was back at the Minnesota facility Tuesday. He was released from there last month following treatment for bipolar disorder and gastrointestinal issues.

A statement from the clinic confirmed the congressman's arrival, saying the evaluation was intended "to ensure he is on the path to properly manage his health."

"He and his family remain grateful for support and prayers offered and received on his behalf. No further updates are expected during the course of his stay at Mayo Clinic," the statement said.

The elder Jackson said the evaluation may lead to a longer stay. Congressional colleagues who visited the Jackson Jr. on Monday said he was preparing for a longer visit.

Jackson took medical leave in June. His staff has released few details about his condition and hasn't said when he'll return to work.

Jackson is on the Nov. 6 ballot although he hasn't campaigned beyond a robocall to voters.