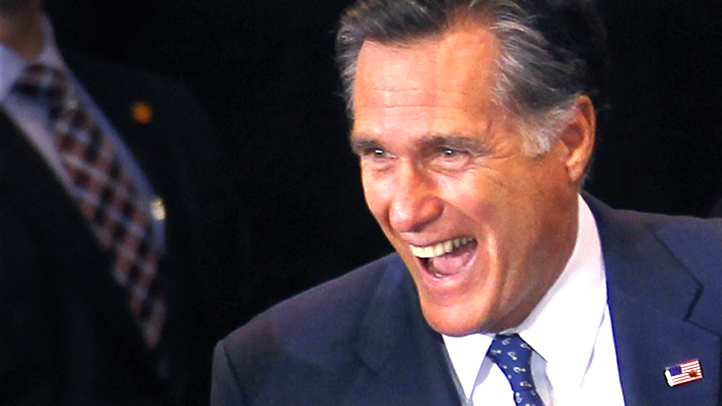 Fox Chicago News has a new poll showing Mitt Romney has a narrow lead over Rick Santorum in the March 20 Republican presidential primary -- 33.2 percent to 29.8 percent.

It's not going to be that close. It's misleading to publish a popular vote poll in this primary, because that's not how the delegates will be awarded. They'll be awarded according to the winners of each of the state's 18 new Congressional districts. This gives Romney a huge advantage, because Santorum isn't running delegate slates in four districts: the 4th, 5th, 7th and 13th.

Romney also has an advantage because Illinois's presidential primary is held on the same day as the partisan primary. That makes it unlikely mischievous Democrats will vote for Santorum, thinking he'll be a weaker candidate against Obama. In Tuesday's Michigan primary, 10 percent of voters were Democrats, who may have helped Santorum win a Detroit district.

In Michigan, Romney won urban districts while Santorum won rural districts. That's likely to be the case in Illinois, too, but Illinois is a more urbanized state. Advantage Romney. Delegates are awarded proportionally, depending on the district's share of the Republican vote. The 4th District and the 7th District get two delegates. The 15th District and the 18th District get four delegates. All other districts get three.
Romney will win the 1st District, on the South Side of Chicago, with far fewer votes than Santorum wins the 12th District, in Southern Illinois. But they'll each get the same number of delegates for those victories. Here are Ward Room's predictions for the congressional districts:

1st: Romney, 3 delegates.
2nd: Romney, 3 delegates.
3rd: Romney, 3 delegates.
4th: Romney, 2 delegates.
5th: Romney, 3 delegates.
6th: Santorum, 3 delegates.
7th: Romney, 2 delegates.
8th: Romney, 3 delegates.
9th: Romney, 3 delegates.
10th: Romney, 3 delegates.
11th: Romney, 3 delegates.
12th: Santorum, 3 delegates.
13th: Romney, 4 delegates.
14th: Santorum, 3 delegates.
15th: Santorum, 4 delegates.
16th: Santorum, 3 delegates.
17th: Romney, 3 delegates.
18th: Santorum, 4 delegates.

That's 35 delegates for Romney, 20 for Santorum. In addition, Illinois will choose 12 unpledged delegates at the state party convention in June. The Republican National Committeeman and Committeewoman, Richard Williamson and Demetra DelMonte, plus the state party chairman, Pat Brady, will go as "superdelegates." Romney has the support of Pat Brady, Sen. Mark Kirk and the Illinois Republican Party establishment, so most if not all of those 15 votes will be his.

The polls may show Romney leading Santorum by only 3 points, but Illinois will be a Romney blowout.
Buy this book! Ward Room blogger Edward McClelland's book, Young Mr. Obama: Chicago and the Making of a Black President , is available Amazon. Young Mr. Obama includes reporting on President Obama's earliest days in the Windy City, covering how a presumptuous young man transformed himself into presidential material. Buy it now!