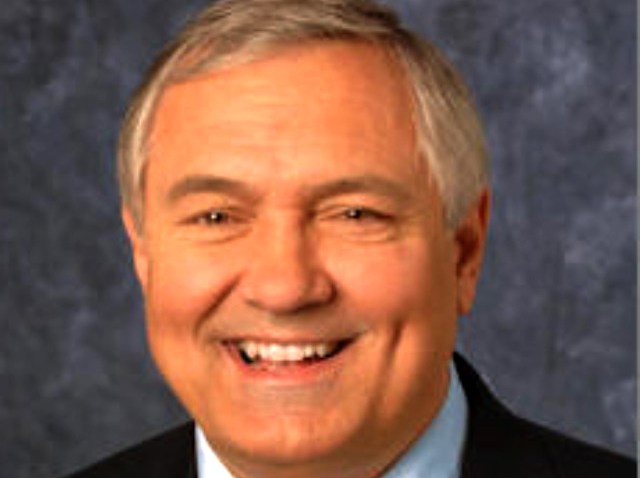 A perennial political candidate with a history of ant-semitism and legal troubles was rebuked today by the Illinois GOP after he launched a radio ad insinuating that a more popular candidate for Senate was a homosexual.
"[Andy Martin's] statements today are consistent with his history of bizarre behavior and often times hate-filled speech which has no place in the Illinois Republican Party," said Pat Brady, chairman of the Illinois Republican Party, in a statement disavowing Martin's ad. "Mr. Martin will no longer be recognized as a legitimate Republican candidate by the Illinois Republican Party."
The ad, launched today, said that there's "solid rumor that Mark Kirk is a homosexual" and that he's part of the "Republican Party homosexual club."
North Shore U.S. Rep. Mark Kirk is the current frontrunner by a wide margin in the race for the Feb. 2 Republican nomination for the U.S. Senate seat once held by Obama.

The ad purports to paraphrase two Illinois GOP leaders' anti-homosexual statements about Kirk.

One of those members, Raymond True, the chairman of the conservative Republican Assembly of Lake County organization, says he never made any such statement.
"I made a comment not about him (Kirk) at all, but that there were some people on his (Kirk's) staff that had a special orientation," True told the Chicago Tribune. "I never said Mark was a homosexual and there's no evidence to that fact. We know each other well."
Andy Roeser, the conservative businessman to whom the "solid rumor" quote is attributed, was not available for comment, said the Tribune.
Martin's ad has also been denounced by Kirk's campaign.
"The ad is not true and is degrading to the political process. The people of Illinois deserve better," said campaign manager Eric Elk in a statement.