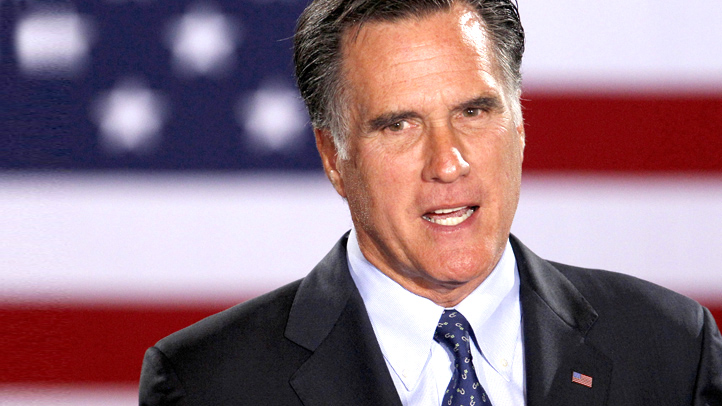 John Curry, the 32nd Ward Republican committeeman, is a candidate for chairman of the Chicago Republican Primary, an office which will be filled by his fellow committeeman in an election on April 18. Curry talked to Ward Room about his party's future in the city, and why he thinks Mitt Romney can beat Barack Obama in Illinois.

Q: This Republican primary had the biggest turnout in many years.

A: It's the most I think in some 22-plus years. 47,000 votes.

Q: Why was there such a high turnout this year?

A: I attribute it to two or three things. First, interest in the presidential primary. This is the first time that Illinois mattered. The race for the Republican presidential nomination was not over. The last time that was true was in 1988. Secondly, I still think that there is clear pushback against the dominant, far left-of-center governance that people are experiencing as a result of their new mayor and their soon-to-be-tired of governor.

Q: Is it hard to get people to vote in a Republican primary, because in your local offices, the Democratic primary is what decides who's going to be your representative. How do you push back against that?

A: What I try to do is push the point of, "If you really don't like what's going on, and if you don't like Democratic Party governance, then the only time your vote is really going to matter is when you vote on the Republican side." It becomes a clear protest against the status quo.

Q: In 1955, the Republican Party had 11 aldermen. Now there are none. Can you get back to having a Republican presence on the City Council?

A: That would be a very long-term project. The 41st would be ripe for recovery, because of the strong Republican vote there. The 45th Ward has shown that it's ripe for takeover, being only 15 votes shy of electing a Republican last time. And given the interesting dynamics in the new ward map on the lakefront, I think there's some possibility that a lakefront ward could yield a Republican alderman.

Q: What about in the legislature? Do you see any opportunities for legislative pickups in the city?

A: I don't really see any in the offing for pickup. There's a strong effort by the statewide party to field candidates in more legislative districts in Chicago, and I'm very much behind that. In my view, we accomplish something by putting pressure on these local Democratic incumbents or new candidates by not giving them a free pass in this upcoming election. Although the likelihood of winning is not the strongest, at the very least, the service we'll be doing for the party is keeping Chicago resources in Chicago, and therefore helping free up more opportunities in suburban areas and areas outside the metropolitan area.

Q: This fall, you're going to have an election where a Chicagoan is heading the ticket, and in some wards he gets more than 99 percent of the vote. What are the challenges of running against Obama in Chicago?

A: I don't see it as a challenge. I see it as an opportunity. Certainly, he has a strong base of support in Chicago, but I think President Obama has disappointed such a wide array of people across all economic spectrums and community spectrums that you're not going to see his support in Chicago to be as vigorous as it was in 2008. Then, this was a chance for Chicago to put someone in the White House. He was the local hero. He had an energizing message, and people were fed up with the Bush Administration, for whatever reason. They wanted a change. All of those elements are gone now. People are used to Obama as president, and see him as a Mayor Daley writ large. His policies have not produced the nirvana that has been promised. As reflected in our increased primary vote, there is a growing sense of dissatisfaction among Chicago voters, that they still want a change.

Q: But you don't think Mitt Romney can win Illinois, do you?

A: I do think he can win Illinois. The fact that there'd be diminished enthusiasm for Obama in the city of Chicago helps Romney's chances where he needs to have them helped. If there's a diminuation of the pro-Obama vote in Chicago, then he has less lifting to in the suburbs, in the collar counties and Downstate.
Buy this book! Ward Room blogger Edward McClelland's book, Young Mr. Obama: Chicago and the Making of a Black President , is available Amazon. Young Mr. Obama includes reporting on President Obama's earliest days in the Windy City, covering how a presumptuous young man transformed himself into presidential material. Buy it now!