First Lady Michelle Obama looked on Tuesday as Gov. Pat Quinn signed legislation that aims to make it easier for military families to move from state to state and advance their careers.
The signing of the Military Family Licensing Act at an Illinois National Guard armory in Chicago was part of a whirlwind day of official business and fundraisers for the first lady.
Obama told service members and their families the legislation helps veterans and their spouses transfer occupational licenses issued in other states to Illinois more easily. Illinois is the 23rd state to adopt such legislation.
"More families will have the income the need and the financial security they deserve," she said during her roughly 25 minutes of remarks.
Mrs. Obama said the new laws have helped more than 1,600 companies hire more than 90,000 veterans and military spouses, adding that companies have committed to 170,000 more in the coming years.
She thanked the military families for being "models of inspiration," adding "this is a good reason to come back home."
The legislation has bi-partisan support.
"Whether we agree or disagree with them on policy, we certainly respect the institution and we're thrilled that she's here," said Illinois Senate Minority Leader Christine Radogno (R-Lemont).
Earlier, the first lady attended the first of two fundraisers.
The "Women for Obama" event in the Standard Club's elegant ballroom drew about 500 people, with tickets starting at $250 and going up to $5,000, the Obama 2012 campaign said.
The first lady was introduced by Glee actress Jane Lynch, a Dolton native who has been a vocal supporter of the president.

"You all sit down," Obama said, pointing to friends in the crowd. "Don't act like you don't know me. It's wonderful to be home with so many familiar faces."

Asking if anyone was from the South Side, she sought a more boisterous response: "Just 'cause I'm the first lady -- I know where I'm from -- C'mon South Side,"
She got louder shouts.

"Will we allow everything we've fought for… to just slip away? Is that what we're going to do?" she asked.

"No," donors shouted.

"No, we can't turn back now, not with our daughters sitting here, not with our grandchildren here," she said.
Obama then made her way over to Venue One, at 1044 W. Randolph St., for an afternoon "Gen44" event.
The "Gen44" event tickets were meant to draw in the younger, less economically stable crowd by offering tickets starting at $44. Similar to the luncheon though, those tickets extended up $5,000 for a photo with Mrs. Obama.
She used the opportunity to talk to young people about student loans.
"Some of you are still attending classes and trying to get degrees in order," she said.
Talking about the hassled of paying off student loans, she said, "Yeah, a lot of head-nodding going on there."
With Illinois likely a clear Blue state in the upcoming election, she urged the younger voters to "pack a bag and spend some time in a battleground state."
"Tell them Barack knows what its like to be drowning in student debt. Back when we started out, our combined student loan bill was actually higher than our mortgage. That's why Barack worked to double Pell grants," she said.
The Associated Press and pool reporters contributed to this report.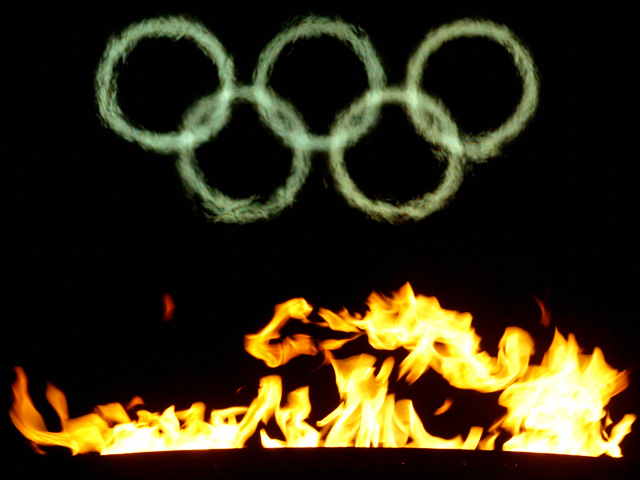 Here's your chance to medal in news reading. Stay up to date with all things Olympics when you sign up for the NBCChicago.com Olympics Newsletter. We'll deliver headlines from the London 2012 Games straight to your inbox. What could be better!?