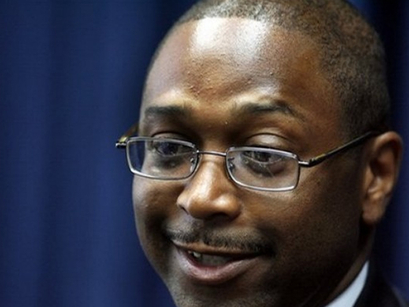 Embattled Cook County Board President Todd Stroger took a few direct hits during a debate at the Union League Club this morning.
GOP opponent Roger Keats took a shot at Stroger's supposed penchant nepotism.
"On day one I plan to fire Stroger's 150 friends and family," Keats said.
Stroger replied: "I don't have 150 friends and family working for the county."
"Ok, I'll fire 150 strangers then," Keats retorted.
Terry O'Brien took a softer tact.
"The first thing I would do would be help Todd Stroger pack his bags cause I'm such a nice guy," said Terry OBrien.
Stroger, who has been under fire by the media and political foes alike, is not a favorite to win reelection to the board.
Copyright FANHO - FanHouse