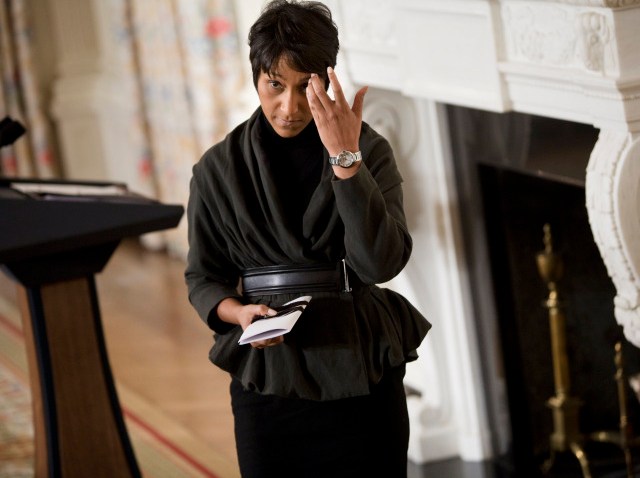 Third crasher's the charm.
White House social secretary Desiree Rogers may be on the hot seat again after the Washington Post reported that a third party crasher attended the state dinner made famous by Tareq and Michaele Salahi.
The Post's Reliable Sources blog reports that Carlos Allen, a D.C. party promoter, sneaked his way into the White House with the Indian delegation in a State Department van, which was carrying a group of Indian CEOs from their hotel.
The Post cited a Secret Service report and a congressional source. But Allen, the CEO of HUSH Society magazine, said Monday afternoon that he wasn't there.
"I did not attend the state dinner," he repeated to Politico three times.
Even so, a friend of Allen's, Nicole Almodovar, the 2009 Miss Maryland Galaxy, says Allen told her otherwise during a Nov. 25th Thanksgiving food drive -- and blogged about it!
As each volunteer arrived, Carlos Allen made sure to personally thank them for coming out. Carlos Allen and his staff are quite busy, they just returned from California from the VMAs and had attended the State Dinner the night before.
If the reports of Allen's entry are true, Rogers could once again find herself the subject of scrutiny.
When the Crashergate scandal initially broke in November, observers said the Salahis might never have gotten into the party if Rogers hadn't stripped the woman whose job it was to vet such people of her power.
After admitting that Rogers was partially to blame for the screw-up, the White House closed the books on the case in December.
But the new Allen info's sure to provoke another round of questions.