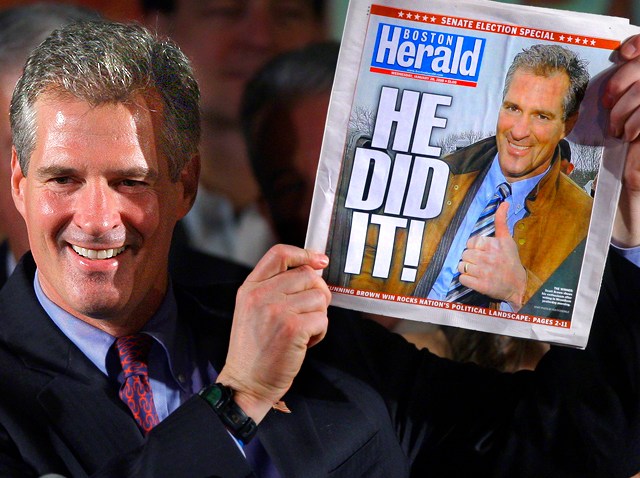 Like one pithy headline in Boston recently read, it's "Mass. Hysteria" out there.
And on Wednesday night, the three major frontrunners in the Illinois Democratic senate primary each tried their best to benefit from the fear stoked by Scott Brown's win in Massachusetts.
David Hoffman's tactic: paint his rivals as political insiders, while painting himself as a Scott Brown-like dark horse.
"Giannoulias could be a very weak candidate for the Democrats in the fall," Hoffman said, "when we see what happened with Massachusetts last night."
Hoffman is one of five Democrats running for President Barack Obama's seat in the Feb. 2 primary. The winner will face the Republican nominee from a crowded GOP field that includes early front-runner Mark Kirk, a congressman from Chicago's northern suburbs.
Hoffman also said Giannoulias could be tied to convicted influence peddler Tony Rezko.
Giannoulias rejected the assertion because, he said, the likely GOP opponent, Kirk, will be the one painted as the Washington insider because of his 10 years in the U.S. Congress.
"It just shows voters are angry with insider politics and for the last 10 years, Mark Kirk has been part of that," Giannoulias said during the debate. "Mark Kirk has been steeped in Washington."
Never before has lack of political experience been seen as such an asset, and Hoffman, who worked as a Federal prosecutor and Chicago's inspector general is in a position to take the outsider mantle.
Cheryle Jackson, the Urban League President who once served on Rod Blagojevich's staff, took an alternate approach, focusing on her political differences from Kirk.
"I am strongest on the issues where Mark Kirk is weakest. ... He voted against equal pay for equal work. He voted against the extension of health care for children."
Jacob Meister and Dr. Robert Marshall were not included in the debate, aired on WTTW 11. Meister filed a complaint over his exclusion.