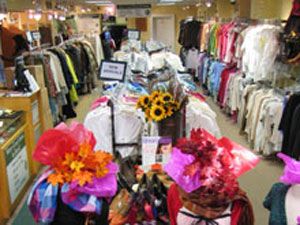 The Small Business Administration has recognized entrepreneur success in another Chicago-area business: Naperville-based Krieger Kiddie Corp.
Krieger operates several local consignment shops, including Plato's Closet and Once Upon a Child resale stores in Crest Hill, Naperville and Orland Park.
Consignment shops have been a bright retail spot in the last few years during the sagging economy. The U.S. Small Business Administration's Midwest Office awarded Champion and Special Awards to 10 small business owners and small business advocates from across the region, including Illinois, Indiana, Michigan, Minnesota, Ohio and Wisconsin.
Elaine Krieger of Krieger Kiddie Corporation received the Entrepreneurial Success Award. Krieger has 12 Chicagoland locations.
The award recipients had to show demonstrated entrepreneurial potential necessary for long-term business success and economic growth and evidence of success in sales and profits.
Several of the Midwest regional winners will also receive national recognition during National Small Business Week in Washington, D.C. May 16-20, 2011. Voluntary efforts beyond business/professional responsibilities to advance small business interests within the small business community, state and/or nation.
"The Obama Administration continues to support small businesses with legislation like the Small Business Jobs Act which is giving small businesses the tools they need to be successful, create jobs, and drive our economy forward," commented SBA Regional Administrator Marianne Markowitz.