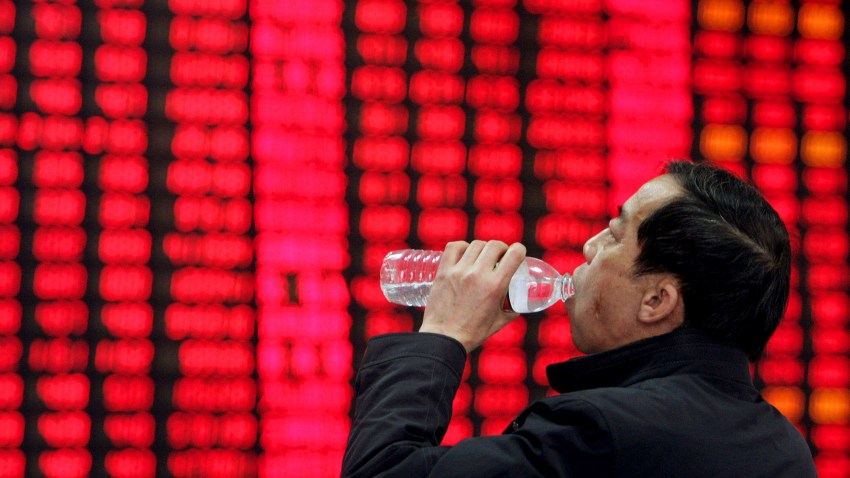 Bruce Rauner is not resting on his laurels after receiving a record-shattering, bombshell $2.5 donation from hedge fund mogul Ken Griffin, the richest person in Illinois.
The Republican gubernatorial nominee issued a pre-Fourth of July email plea urging supporters to part with modest sums of cash, asking: "Will you help with a contribution of $500, $250, $100, $50, $25, or even $5?"
The Sunday missive, as reported by Capitol Fax, came on the heels of last week's back-to-back million-dollar contributions to the campaign of incumbent Gov. Pat Quinn by the Democratic Governors Association and the union-backed, anti-Rauner Illinois Freedom PAC.
"We hold a lead in the polls. And our victory will mean the end of politics as usual in Springfield. So of course Pat Quinn and his special interest allies are going to come for me with a multi-million dollar ad blitz," said the wealthy Winnetka venture capitalist, who's spent nearly $7 million of his own money to finance his campaign in the past year.
"On top of that tomorrow – June 30 – marks the end of the second quarter. This is the most important financial deadline of the campaign. Campaigns will release their fundraising reports to the public, and pundits and the media will review our financial report to gauge our strength," he added.
Verging on do-or-die desperation, Rauner continued: "Will you contribute $500, $250, $100, $50, $25, or even $5? Heck, if you can do more like $1,000 or $2,500 it will send a message to Springfield and the special interests propping up a failing Quinn campaign."
It's ironic that Rauner, with his millionaire and billionaire friends, would resort to requesting a mere $5 after Griffin's outsized offering. But he has reason to be on guard as Quinn's campaign receives cash injections that are nothing to sneeze at. Team Quinn's casting of Rauner as an out-of-touch rich guy serves to box the candidate into a corner: If Rauner uses his money and business connections to fully support his war chest, then he runs the risk of being criticized for buying the governor's race.
Too many donations like Griffin's could cost Rauner votes. In that respect, a show of humility in the form of soliciting financial support in small doses could net positive results, such as: Making Rauner's Everyman persona appear less manufactured (if that's at all possible), and closing the check-writing gap between the high-rolling Griffins and the real Everypeople of Illinois backing the GOP contender. Those are the people he needs at the ballot box come Nov. 4.