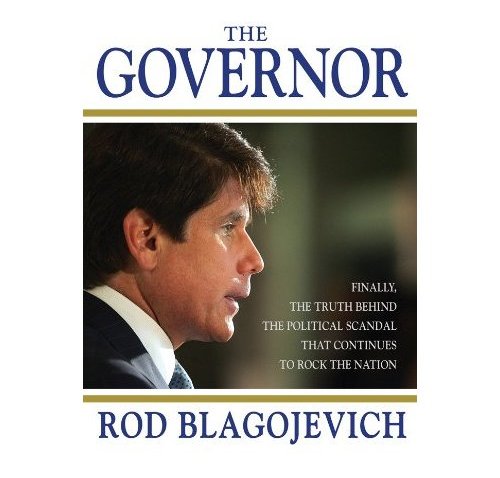 A few things are missing from Rod Blagojevich's new book.
First, the book should include a pouch inside the cover containing a signed Memorandum of Agreement.
You remember MOAs. Legislators - including those of his own party - were so tired of their governor going back on his word they resorted to forcing him to sign actual documents stating that he was telling the truth.
Second, a psych evaluation certificate. Legislators - including those of his own party - became so appalled at their governor's bizarre behavior they began to openly speculate in the press that he was certifiably crazy.
Including such a certificate could not only boost sales but prove valuable as a hole card at trial should an insanity defense become necessary.
Third, the chapter where Blago tells the truth.
Only the guilty voyeur in us wants to read about Blago proposing that God has a plan for him "to be an instrument for good."
Like Jesus. Or George Burns.
(Our guess: as a jailhouse lawyer.)
The serious citizen in us wants to know if it's true: Did you trade board and commission seats for campaign cash? Did you shake down the head of a children's hospital? Did you really try to get the Tribune Company to fire an editorial writer?
Not that we expected a confessional - just a reminder that we have yet to hear a rebuttal of the actual charges against him.
Instead we are stuck with another display of the ex-governor's goofy, bizarre, weird, eccentric, off-the-charts grandiosity. Or his cunning, depending on what a jury buys.
What's still missing, though, is an account resembling reality.
For that, we'll have to wait for the trial.
Steve Rhodes is the proprietor of The Beachwood Reporter, a Chicago-centric news and culture review.
Copyright FREEL - NBC Local Media