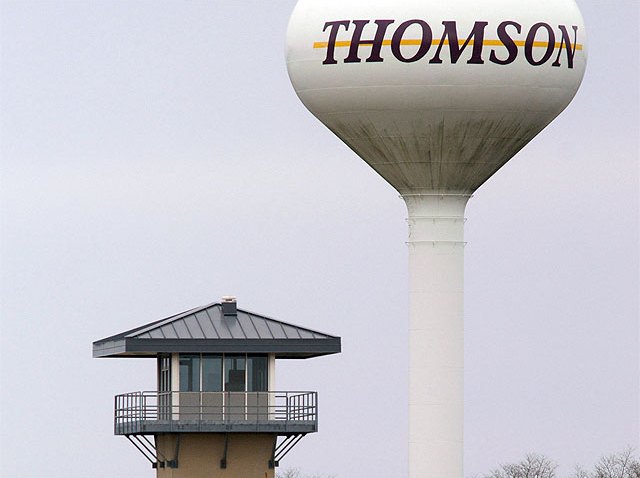 Claims that the early prison release program was designed to cover-up Illinois' overcrowding problems in order to justify the sale of Thomson prison to the federal government are "inaccurate and without merit," Gov. Pat Quinn's office said late Thursday.

Citing unnamed Department of Corrections sources, GOP gubernatorial candidate Bill Brady said earlier in the day that Quinn directed inmates to be re-classified in a secret plan "to hide or diminish the overcrowding issue."
In a release, Brady said he'd been "alerted" to the re-classification scheme, in which "maximum security prisoners are being sent to medium security prisons, while medium security prisoners are being sent to minimum security prisons."
The scheme, Brady said, allowed the state to free up bed space at lower level facilities to accommodate upper level prisoners, which allowed Quinn to make the argument that Illinois could do without Thomson Correctional Facility.
"The claims being made by Senator Bill Brady are inaccurate and without merit," a Quinn spokeswoman said in an e-mail. "No such action is underway other than routine classification of inmates."

The governor's office says inmates are classified when they enter the corrections system, and the reclassification of inmates is something IDOC, and correctional systems throughout the country, do routinely when an inmate is transferred or has disciplinary problems.

Offenders rarely remain at the same security level throughout their incarcerations, the spokeswoman said.

"In addition, the Illinois Department of Corrections' population has remained stable over the past decade and there is no expectation that it will increase under current criminal justice system practices. As a result, IDOC is managing that population without utilizing Thomson, which it has done since the facility was completed in 2001," the spokeswoman said.
Thomson has been the center of much debate since last December, when Quinn and Sen. Durbin announced a plan to sell the facility to the federal government as a repository for Guantanamo Bay inmates.
Full Coverage: Terrorists in Thomson
Full Coverage: Illinois Primary Guide