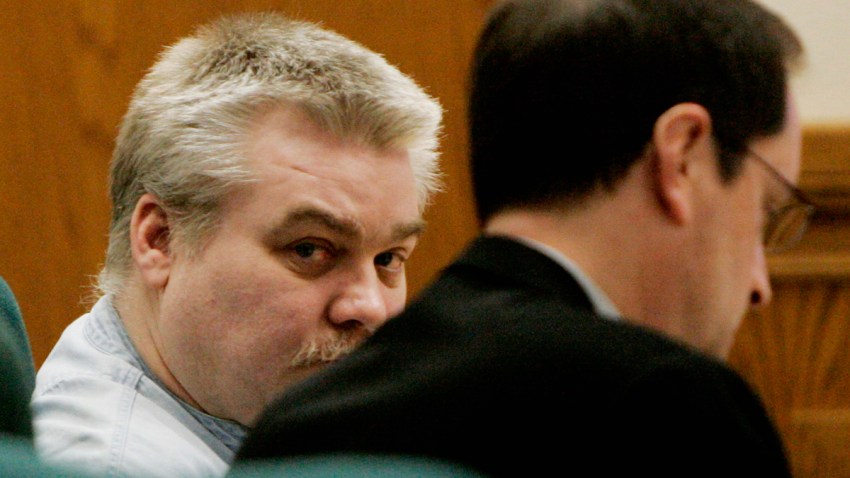 A petition to the White House must collect 100,000 signatures within 30 days to require a response from the government – the one submitted in support of Steven Avery and Brendan Dassey reached that benchmark in just half the time, meaning the Obama administration must address the case that has recently swept the nation.
On Monday morning less than 20,000 signatures had been collected on a Whitehouse.gov petition calling for a presidential pardon for the convicted killers at the center of Neflix's "Making a Murderer," who most believe have been wrongfully accused and framed by law enforcement.
Just 72 hours later that number had skyrocketed to six times the amount, reaching 128,000 people putting their signatures to the cause.
The appeal for a presidential pardon is rather futile because President Barack Obama only has the constitutional power to commute the sentences of people convicted in the federal system, while Avery and Dassey were convicted at the state level. Nonetheless, it forces the president to make an official on-the-record statement about the case.
An additional Change.org petition calling on Wisconsin Gov. Scott Walker has garnered 340,000 supporters, despite the fact that Walker hasn't granted a single pardon since he took office five years ago.
Gov. Walker's spokeswoman Laurel Patrick said Tuesday in an email that the governor hasn't watched the series and that "early in his administration, Gov. Walker made the decision not to issue pardons."
"Those who feel they have been wrongly convicted can seek to have their convictions overturned by a higher court," Patrick said.
Both petitions were launched quickly after 'Making a Murderer' began streaming Dec. 18, and have only gained momentum as more outraged viewers push their friends and family to the must-watch, mind-bending real-life thriller.
Since its Netflix debut, it's become even more encompassing: a thing, a budding cultural phenomenon, whose subject is emerging as a painful cause celebre. Few series pack a punch like this, and, further stoking your moral outrage, the tale this 10-hour docuseries tells is real.
"Making a Murderer" chronicles the hardship of Steven Avery, an otherwise obscure member of a salvage-yard family in Wisconsin's rural Manitowoc County.
It begins in 2003 with video of Avery returning home after 18 years' imprisonment for sexual assault, a crime of which he was belatedly exonerated thanks to DNA evidence proving him innocent.
Avery, at 41, claims to have left any anger at this miscarriage of justice at the jailhouse door. Calling himself "the happiest man on Earth," he now is eager to resume normal life.
If only.
The less you know about Avery's ordeal, the more you will be rocked by "Making a Murderer." Suffice it to say, the series depicts a systemic vendetta waged against him by police and the courts. And it only heated up after his rape conviction was overturned.
Law enforcement "despised" him, one observer declares in the series' first moments. "Steven Avery was a shining example of their inadequacies, their misconduct."
And a member of Avery's family recalls her advice upon his release. "Be careful," she says she cautioned him. "They are not even close to being done with you."
Make no mistake, Steven Avery is no angel. As a teen, he had his scrapes with the law. "I was young and stupid," he acknowledges.
More problematic, he and his cousin Sandra Morris habitually quarreled. In early 1985, an altercation (Avery bumped her car with his) led to a criminal complaint lodged against him by Morris, who found a sympathetic ear: Her husband was a Manitowoc County Sheriff's Deputy.
"The Morris case gave them a chance to claim a violent felony had been committed by one of the Averies," says his court-appointed lawyer, "and, of course, the Sheriff's Department and the DA took it and ran."
Just a few months later, a prominent citizen was sexually assaulted while jogging on the beach. Despite 16 witness alibis for Avery's whereabouts, an absence of physical evidence, and knowledge of a plausible suspect (who 18 years later would be convicted with the DNA evidence that won Avery his freedom), Avery was arrested.
"The sheriff told me, 'I got you now' when I got to jail," he recalls.
Folling his prison release in 2003, Avery filed a $36 million federal lawsuit against Manitowoc County, its former sheriff, Thomas Kocourek, and its former district attorney, Denis Vogel. Shortly after county officials were deposed in that lawsuit, he was arrested for another crime — this time, a grisly rape and murder. So was his teenage nephew, Brendan Dassey, a few months later.
"Making a Murderer" spans more than 30 years, up through 2015, as a gripping thriller of repeated hope and setbacks. Filmmakers Laura Ricciardi and Moira Demos draw on archival video, commentary by Avery, footage from courtrooms and police interrogations, and interviews with key figures (including Avery's supportive, long-suffering parents).
The series eschews recreations and other docu-gimmickry, while seizing on a potent visual device: Many audio sequences play over scenes of rusting carcasses in Avery's Auto Salvage yard. It's as if to say, the Avery family deals with wreckage in plain sight, rather than the wreckage of a legal system fiercely kept under wraps by its custodians.
In the face of what seems, at minimum, reasonable doubt surrounding Avery, now 53, as well as his nephew, the series may offer a broader message: "We can all say that we're never gonna commit a crime," says Jerry Buting, one of Avery's defense lawyers. "But we can never guarantee that someone will never ACCUSE us of a crime.
"And if that happens," he warns, "then good luck in this criminal justice system."
In an interview with Vulture, filmmaker Ricciardi maybe said it best: "The main question at the heart of the series is how do we as a society respond when injustice is exposed?"
If the petitions point to a response to that question, it turns out we do with a vengeance.
Copyright AP - Associated Press