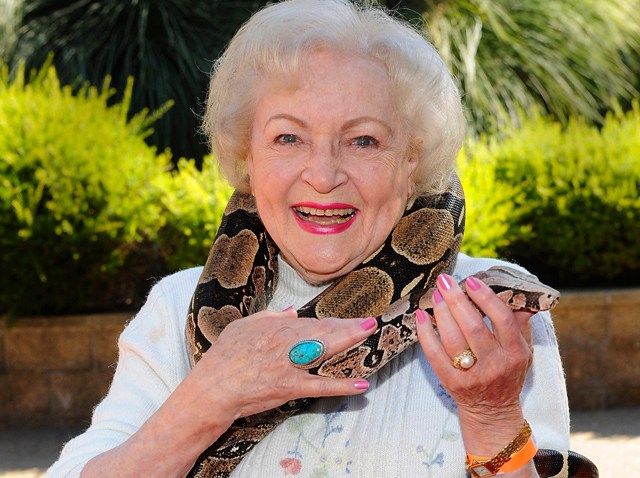 Betty White cannot be stopped.
The former "Golden Girl" who, at 88, is undergoing an unprecedented career resurgence, will guest star on NBC's "Community" next season, playing a wacky anthropology professor.
White has been hot since appearing in the hit movie "The Proposal" last year. She was then propelled by a Facebook campaign into a guest hosting role on "Saturday Night Live" that drew raves and soon landed a new sitcom on TV Land, "Hot in Cleveland."
On "Community," the Thursday-night comedy heading into its second season, White will play professor June Bauer.
This fall, White will appear in the movie "You Again," starring Kristin Bell.