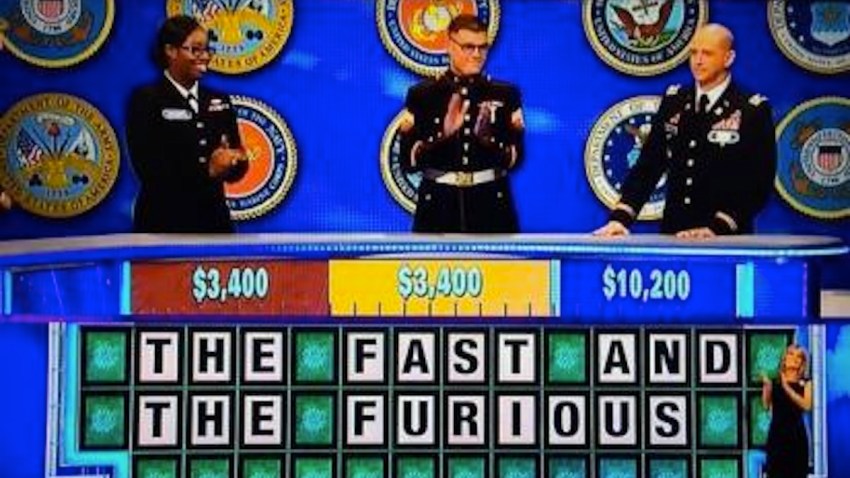 Paul Walker's tragic death is still fresh on the minds of his family, friends and fans.
So when "Wheel of Fortune" had "The Fast and the Furious" as a puzzle answer on its Monday, Dec. 2 show, it didn't sit well with a lot of viewers. But, according to the show's official Twitter account, this episode was pre-taped on Oct. 4 and it was "an unfortunate coincidence" it aired just two days after Walker passed away at age 40.
Host Pat Sajak tweeted that he "Feel(s) terrible about timing of 'Fast & Furious' puzzle tonight," adding that the episode, "Taped long ago & went out to 200 local stations days ago."
VIDEO: Paul Walker talks about loving his fans, his costar crush and a date gone wrong in this flashback clip
The show noted on its official Twitter account, that "The hearts of everyone at 'Wheel of Fortune' go out to the family, friends & fans of Paul Walker."
And Walker's family, friends and fans--particularly his "Fast and the Furious" costars including Tyrese, Vin Diesel, Dwayne Johnson and Michelle Rodriguez--are all grieving. The upcoming film in the franchise, "Fast & Furious 7," had been filming in Atlanta prior to Walker's death, and according to the Hollywood Reporter, production on the film has been "delayed" but the project "won't be scrapped."
PHOTOS: Paul Walker's biggest movies
Director James Wan and executives from Universal pictures spoke on Sunday morning to discuss the future of the project, how to re-work the script and "how to proceed in a manner that would be respectful to Walker's death."
"Fast & Furious 7" was expected to hit theaters July 11, 2014.
Copyright E! Online