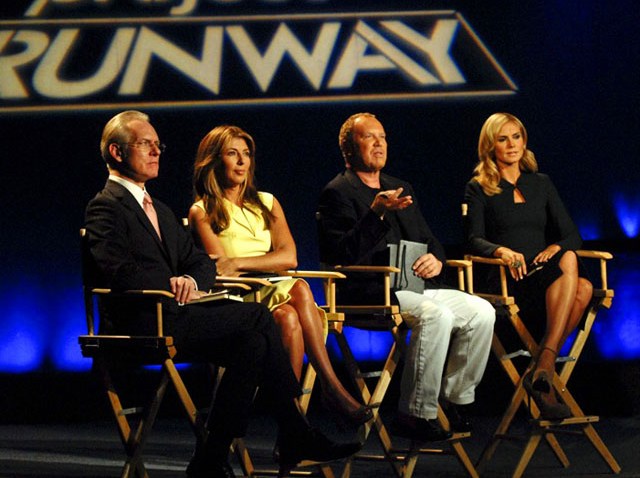 You better make it work with your fierce, hot tranny mess or auf wiedersehen. The show that launched a thousand catch phrases is back.
Heidi, Tim, Nina and Michael have forsaken the warm, breeziness of Los Angeles and returned to the fashion mecca the show first called home, New York City. Promos promise the most impressive talent the show has ever seen, thrown into the most impossible circumstances. Yeah yeah yeah. Just give us Tim looking concerned, contestants breaking down, Heidi working a micro-mini over her pregnant belly, and all the train wrecks one hour will hold.
U.S. & World
Lifetime at 10pm
"30 Rock"
Continuing the theme of his work on "General Hospital, " James Franco plays another performance art version of himself on "30 Rock" (yes, it's an NBC property, but, trust us, this isn't a shameless plug and, even if it were, that show still needs all the ratings help it can get). But instead of portraying a serial killer/painter, he's himself, fake-dating Jenna (Jane Krakowski.) Their relationship, like so many in Hollywood, is a business decision that requires them to commit to five dates a week, one fight a month and a product placement deal with Jamba Juice.
9:30pm on NBC
"Community"
Jack Black's appearance on the post-Super Bowl episode of "The Office" sent the blogosphere into hysterics last year. Continuing the NBC theme of stunt casting, tonight Black joins "Community, " playing, as usual, a freaky, hyperkinetic classmate who stalks Jeff (unfairly funny Joel McHale) and the study group, even attempting to win them over with Tenacious guitar strumming and homemade lemon bars.
8pm on NBC