The same day police announced a 13-year-old girl was behind some of the social media posts threatening violent attacks on Philadelphia schools, another 13-year-old girl as well as a 14-year-old boy were arrested for allegedly making similar threats against students in Washington Township, New Jersey.
Washington Township Police told NBC10 a 13-year-old girl who attends Bunker Hill Middle School in Washington Township had made threatening social media posts about clown attacks at students and residents of the Washington Township community. The threats warned people that they should be scared and should not walk by themselves. The threats also mentioned specific targets, according to officials.
The teen girl was arrested and charged. Police say the girl's family is also cooperating with the investigation. Investigators say the girl made the threats because it was a popular trend around the country and she thought it would be funny.
Police also told NBC10 a 14-year-old boy was also arrested in Washington Township for making similar threats in a separate incident. The boy attends Washington Township High School, according to police.
Similar clown threats were made against Philadelphia schools over the weekend. Philadelphia police announced Monday afternoon that their investigation, along with tips from the public, helped them to identify a 13-year-old girl who they say was involved in the social media posts about clown attacks at schools. Police did not identify the girl, but said she is a student at a local school.
"This juvenile indicated that this 'prank only' was committed with a friend at her school and she never had any intent to harm anyone," a release from police said.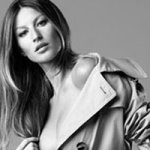 Police said they're forwarding the information in the case to the district attorney's office for review. Criminal charges could potentially be brought if the D.A.'s office decides to prosecute.
The Archdiocese of Philadelphia on Monday sent a letter to parents regarding the threats, which also mentioned Ss. Neumann and Goretti High School in at least one post.
"All schools will operate on a normal schedule this week unless otherwise noted. Schools that were specifically named in threats have been in direct contact with law enforcement and will have police presence as needed," the letter read in part, adding that added police would be strictly a precaution.
The Archdiocese told parents they and their children should not respond to any of the posts on social media.
The unsettling and creepy clown posts surfaced on several Instagram accounts over the weekend and named Philadelphia schools specifically, threatening violence, including shootings and kidnappings, at the schools at certain times throughout the week.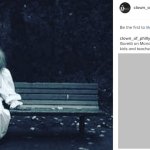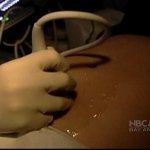 The posts quickly garnered attention, stoking fear among parents and students and prompting police and the School District of Philadelphia to issue a joint statement on Sunday assuring the public that they were investigating the threats and taking them seriously.
The posts came on the heels of a number of reports of clown sightings across the country that surfaced in recent weeks, including several in the Philadelphia area and surrounding counties.
Police in northeastern Pennsylvania about two weeks ago said they were investigating in Pottsville after receiving a report that a 12-year-old girl and her friends were chased by a clown, who then threw a stick at them and yelled obscenities before running back into the woods. Last week in Reading, police said a 16-year-old boy was stabbed to death after someone in a clown mask may have provoked a confrontation.
Reports of clown sightings have also surfaced in Lower Macungie, Easton and New Jersey over the last several weeks.